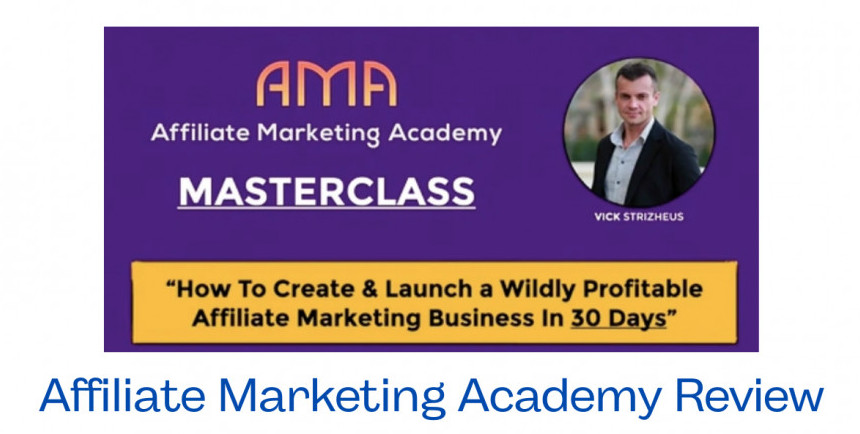 Welome to Affiliate Marketing Academy Review.
The Affiliate Marketing Academy is a training course from Vick Strizheus, the Four Percent Brand Co-founder.
The course will take you through every step of starting an affiliate marketing campaign. From finding a niche to picking products and finally tracking the results – everything is here so you can build your own affiliate marketing business.
The course content is decent. However, the creditability of the founder is questionable, so you wonder if this training course is legit.
Let's learn more about who is teaching it and the course's content. I'll also share my opinion on whether the system is suitable for you.
Affiliate Marketing Academy (AMA) Review Summary
Product Name: Affiliate Marketing Academy (AMA)
Product Type: Affilite Marketing Training course
Founder: Vick Strizheus
Pricing: $997 one-time
Recommended: Not recommended
Summary
AMA is an affiliate marketing training course created by Vick Strizheus. The course covers some of the basics of affiliate marketing and some advanced modules.
Although AMA is a legitimate program, it's expensive, and the content isn't the best in the marketplace. You might want to compare it with the other available options and then decide if it's still worth the price. Also, there is similar or better content online that you can get for free.
What is Affiliate Marketing Academy?
The company changed their name from the "Four Percent Success Challenge" to Affiliate Marketing Academy in April 2020. The content is up-to-date and meant for newcomers to affiliate marketing.
Affiliate Marketing Academy is a training course on affiliate marketing developed by an affiliate marketer and covering the basics plus some more advanced modules.
The quality of Vick Strizheus's training is not the best on the market. It's a typical affiliate marketing course, and you can find similar and even better content for free online. If that's so, there is no good reason to purchase his course.
Who's the person behind Affiliate Marketing Academy?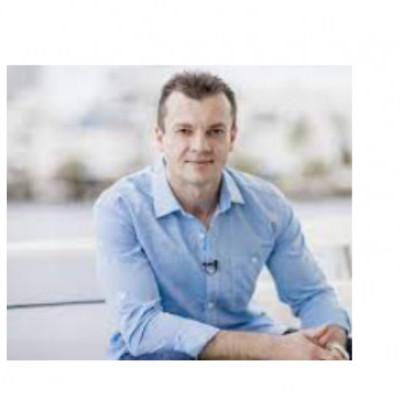 The person behind the Affiliate Marketing Academy is Vick Strizheus.
Vick is a well-known affiliate marketer and network marketer. However, his reputation precedes him can make us hesitant to recommend this course to anyone.
He was arrested for insurance fraud back in 2009 when he had a fake insurance policy and collected $30,000 from commissions. He spent 90 days inside a jail cell and was given 5-year probation upon release.
After this incident, Vick started a program called the Big Idea Mastermind in an attempt to cover up his Empower Network program, a pyramid scheme that just went bankrupt recently.
He now runs 4 Percent Group, where he sells courses about internet marketing. Unlike his other programs, the 4 Percent Group promotes high-quality products such as ClickFunnels, Aweber, NameCheap and others.
What's inside Affiliate Marketing Academy?
AMA is a typical affiliate marketing training course. You will learn some basics of affiliate marketing, such as choosing the affiliate programs, copywriting tips to increase sales, making sales using different traffic sources etc., which you can learn elsewhere.
When you purchase AMA, you will gain access to a library of training content and private community support where you can ask questions on course content and the business model.
The course content covers the followings.
Fundamentals of running an online business – what you need before you begin.

Mindset training – the right mindset in order to succeed.

Product Research and Selection – how to find the best affiliate marketing products to promote.

Carve out your own position – how to set yourself up for competitions and improve your chances of success.

Communicate with your audience.

Skills set – overview of the different skills you need.

Customers referrals – drive customer referrals using different marketing channels.

Conversions – strategies to improve your conversion rates.

Different streams of income – how to create different streams of income.
This course is designed to help you find the best products to promote, guide you on how to market them effectively, and provide strategies to scale your operations.
What AMA offers is all standard stuff. You might think Vick is giving you some insider info when he says he wants to sell you a "sales technique", but it doesn't work here.
You can implement sales techniques when you're in the process of closing high ticket sales that are worth several thousand dollars. If you're just starting and selling products from ClickBank, then there's no need to use the techniques covered in AMA.
Is Affiliate Marketing Academy a scam?
When it comes to online affiliate marketing courses, I do not consider AMA a scam. You will learn some basic affiliate marketing fundamentals from this course.
The question is whether you should learn from AMA or other better alternatives.
Given his past behaviours, it looks like Vick is more interested in making money for himself than in imparting his skills and helping his students. Probably he makes most of his money from his online courses instead of from affiliate marketing businesses.
You need to seriously consider if you want to pay $997 for this course.
In the next section, I will provide some information on alternatives to AMA for you to decide on making a wiser decision.
Alternative to Affiliate Marketing Academy
The best choice for beginners looking for a legitimate business model to make passive income online is not the most expensive in the market, such as my top recommended program, which uses a simple 4-step formula for building an online business.
4-STEP FORMULA FOR STARTING AN ONLINE BUSINESS

How much does Affiliate Marketing Academy cost?
At $997, AMA is definitely overpriced when compared to other similar courses, which are of higher quality and cost less than AMA.
I do not recommend a beginner affiliate marketer spend thousands of dollars on this course which has not been proven to work. Vick's teaching is not much better than others.
Affiliate Marketing Academy refund
There is a 30-day money-back guarantee for AMA with no questions asked. If you have enrolled in the course and later discovered it's not right for you, you can ask for a refund.
What I like about Affiliate Marketing Academy
#1 – Good refund policy
The 30-day money-back guarantee refund policy is good.
What I don't like about Affiliate Marketing Academy
#1 – Overpriced
It's definitely overpriced compared to other similar training courses in the marketplace.
#2 – Shady owner
The credibility of the creator is questionable, and there are no verified student success stories.
#3 – Cover only the basics
The course mainly covers the basics of affiliate marketing. You can find similar information on the internet for free.
AMA is a legitimate affiliate marketing training course, but we would not recommend it to anyone who wants to learn more about affiliate marketing.
The founder's background in insurance fraud and pyramid schemes inclines us to believe that this program was created to earn money rather than teach others how to start a business and make money online.
We don't believe the price of this course should be that high, so we recommend you invest your money elsewhere. If you want a better training course, it might be worth considering paying a couple hundred more.
Final recommendation: No
How to Start a Legit Online Affiliate Marketing Business?
If you're looking for ways to start an online business in affiliate marketing to make money online, I recommend you to check out my Top Recommended program.
This program includes detailed (step-by-step) and up-to-date training, advanced keyword research tool, websites and web hosting, live and technical assistance, community support, and much more!
One of its best features is that the program allows you to start for free (Starter Member) to explore all the features and benefits before you decide if it's suitable.
Create my free Starter Membership
Once you own the Premium Membership, you will enjoy the following benefits.
Detailed, step-by-step training video.

Weekly live, interactive training classes.

Thousands of video and text-based tutorials and training.

Web hosting for up to 10 websites on free and registered domains.

A website builder to simplify the creation of your affiliate website.

A keyword research tool, Jaaxy.

SiteContent platform for you to create, edit, manage, organise and publish your content.

A great support community with 24/7 live chat, direct messages and expert mentoring.

No Upsells.
With all the above benefits with the Premium Membership, you only need a monthly investment of $49/month or $495 (paid annually).
You can endorse me to assist you in exploring the features and benefits of my Top Recommended program by clicking on the link below.
START BUILDING MY ONLINE BUSINESS TODAY!

We hope this Affiliate Marketing Academy review is helpful to you. Please share it with your friends if you like it. If you have any questions, please leave your comments below.