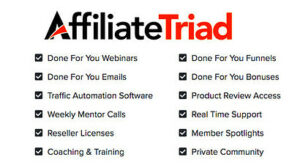 Welcome to Affiliate Triad Review 2022.
Would you be interested in learning from the best affiliate marketer in the world?
He selects the items for promotion and creates for you the best converting funnels. Furthermore, he prepares all other promotional materials as well as the support you need to earn commissions from high-ticket items.
That's what this unique program known as Affiliate Triad is about.
Read on this Affiliate Triad Review to find out more..
Affiliate Triad Review Summary
Product Name: Affiliate Triad
Product Type: Done-For-You (DFY) Affiliate Marketing Sales Funnel
Founder: Jason Fladlien and Wilson Mattos
Pricing: $399 a month
Best for: Entrepreneurs operating an affiliating marketing business in the internet marketing niche
Summary: 
This is an affiliate marketing Done-For-You (DFY) value creation program.
As a subscriber to the program, you get to participate (in a private group) to promote an original, brand new offer every month of high ticket offer as an affiliate.
Promotional materials such as funnels, emails and bonuses for the affiliate offer are all created for you. All you need to do is to send traffic and Affiliate Triad will help you close the leads and earn you the commissions.
The coaching, training and sharing of resources by one of the top affiliate marketers in the industry is invaluable.
Recommendation: Yes, for beginners as well as experienced affiliate marketers.
What's Affiliate Triad all about?
Affiliate Triad is a world-class affiliate marketing program with 100% Done-For-You (DFY) value creation program that allows you to leverage on the marketing brainpower and experience of Jason Fladlien and his team to earn your huge affiliate commissions.
Every month, they send you everything you need to promote some pre-selected items to earn high commissions. You'll get absolutely everything you need from emails and funnels to webinar and even some exclusive bonus that you can give away.
You only need to focus on generating traffic and grow your audience.
The idea behind the program is to provide its subscribers a private training system and support (marketing strategies, community support, traffic coaching, weekly mentoring and marketing software) to close the deals and earn the commissions.
All you need to do is to send traffic their way.
I consider subscribing to Affiliate Triad more of joining a live training community that evolves every month.
Who's Affiliate Triad created for?
Affiliate Triad is a great option for anyone who wants to make money online.
You are likely to benefit most from the program if you are already in the affiliate marketing business because you can then leverage on your existing audience to promote the affiliate products.
However, Affiliate Triad suits perfectly to beginners as well because Jason has comprehensive and thorough training at every stage of the journey. In fact, most of the people who join this program are first-time affiliate marketers.
For beginners, you may have to work harder to build their audience. Do take advantage of the tons of actionable information for you to build an email list from scratch.
Other than the training, you will also have access to an email marketing platform where you can use to collect emails and ready-to-use email copy.
Who's Jason Fladlien and Wilson Mattos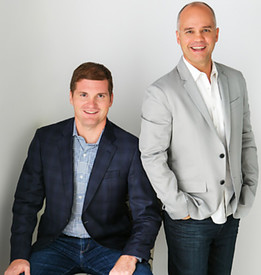 The men behind Affiliate Triad are Jason Fladlien and Wilson Mattos. Together, they created their company, Rapid Crush, which is currently the #1 affiliate for Amazing Selling Machine (ASM) – a company specialising in high-end affiliate marketing training programs.
Jason Fladlien is also known as the '$100 million dollar webinar man' due to his success in the seminars conducted over the last few years. As a subscriber to Affiliate Triad, you get to attend many of his seminars. Wilson is the technical guy that does most of the training for Affiliate Triad subscribers.
What's inside Affiliate Triad?
There are the key features inside the Affiliate Triad.
A selection of hand-picked affiliate products
Affiliate Triad helps to identify which are the affiliate marketing products that are worth selling and hand-pick them for you. The recommendation from them is sure to make a big hit online.
Product information and marketing strategies
Affiliate Triad provides you with important product information to save you time to conduct your own product research. They will also give you the email copy, sales letter, webinar hosting and all the support you need to promote the products selected for you.
Product review access
There are opportunities for you to review some products prior to the promotion, so you'll be able to know exactly what you are promoting. 
Private slack community
As a subscriber, you have access to a private slack community where you can interact with other subscribers. Slack is made for business, allowing members to share, help, interact and to be trained.
Free traffic coaching
You can get access to traffic training courses to show you how to leverage social media, such as Facebook and TikTok, to build your audience.
Weekly mentor calls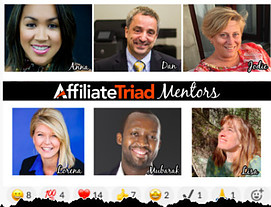 Six of the most successful Affiliate Triad members are available to answer any questions that you may have during the scheduled weekly mentor call.
Full marketing software suite
You will need to use the exact platform used at Rapid Crush to power your own businesses. This full marketing software suite can do everything for you – send emails, take payment, build web pages etc.,
Resources, coaching and training



Jason Fladlien is considered as one of the top internet marketing minds in the industry where he commands a fee of $3,125 per hour for consulting.
The number one place where Jason provides the most coaching, training and sharing of his resources is right here at Affiliate Triad.
How much does Affiliate Triad cost?
The monthly subscription for this program as of this writing is $399, much more expensive that most of the programs we have reviewed. However, with the selected products and support given, you can recoup your monthly subscription with closing of just one sale.
The program is open and close at different times of the year. If you miss the opening schedule, you can always leave your email contact and Affiliate Triad will notify you when the program is open again.
What I like about Affiliate Triad
#1 – The best DFY system
The quality of the program and the support behind the program are amazing – the support team is ethical and kind, and they seriously want you to succeed. Therefore, it's safe to say that whatever product is recommending is worth your while to promote.
#2 – Tap into the expertise of top affiliate marketer
Jason is able to create funnels that generate millions of dollars worth of sales for himself and he can replicate the same kind of success for you if you can put in the hard work.
To be able to benefit from the coaching and support from one of the top affiliate marketers in the industry is definitely something that you may want to consider.
What I don't like about Affiliate Triad
#1 – The products for promotion is limited to internet marketing niche
The products selected for monthly promotion are limited only to the internet marketing niche. Those who operate outside this niche may find that these products may not be able to fit into their business. Your audience will see these products being promoted on your site only as a means to convert them to sales.
#2 – High % of commissions by Affiliate Triad
Affiliate Triad is taking 50% of the commissions from your affiliate sales, which are considered as high. However, considering Affiliate Triad has done most of the promotional work for you, it may still be a worthwhile venture. 
The Triad Effect
The Triad Effect is the finding of the right product, the right affiliate to partner with, and the right conversion materials.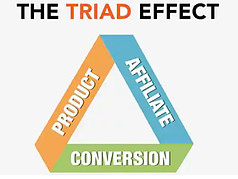 All the three factors, namely the product, partner and conversion materials, are crucial to the success of affiliate marketing business. The Triad Effect is illustrated in this diagram.
Jason excels in finding great quality products and creating exceptional conversion materials.
He can scale the business to a large audience once he identifies the right affiliate marketer to partner with.
My Final Verdict of Affiliate Triad
The Affiliate Triad is a world-class DFY affiliate marketing program and a live training community that evolves every month.
The program equips you with the marketing strategies, community support, traffic coaching, weekly mentoring and a full suite of marketing software – all designed to support your promotion of the selected products.
By subscribing to the program, you leverage on the marketing and experience of one of the best affiliate marketer to earn your high affiliate commissions.
In addition to learning from the best, you also learn their business and marketing strategies used in promoting affiliate products and apply them in your own business.
If joining Affiliate Triad can help your business, why not give it a try?
Do keep in mind that the program is open only a few days each month, and the monthly subscription is likely to increase in the future.
Final recommendation: Yes, for beginners as well as experienced affiliate marketers.