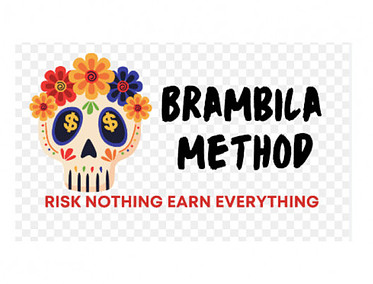 Welcome to Brambila Method 2.0 Review.
If you want to generate money online through affiliate marketing, freelancing, or anything, this course is designed to assist you.
Brambila Method 2.0 is a fresh new course launched on June 15, 2022. Adrian Brambila claims that the new version 2.0 is many times better than the original Brambila Method.
Its slogan, "Risk nothing. Earn everything," refers to learning how to make money without investing or taking risks in launching your enterprises, even if you're new to the online business.
Let's find out if the program can deliver what it claims.
Brambila Method 2.0 Review Summary
Product Name: Brambila Method 2.0
Product Type: Entrepreneur Training Course
Founder: Adrian Brambila
Pricing: $297/year
Recommendation:
Yes, for those who wish to explore the different methods of making money online.
No, if you want to build a sustainable online business, you need other essential tools and support.
Summary
The new Brambila Method 2.0 is a training course that covers several business concepts that assist you in making money online. It includes freelancing, course creation and marketing, affiliate marketing, and even how to use artificial intelligence to generate money.
Alternative
The best choice for beginners looking for a legitimate business model to make passive income online is not the most expensive in the market, such as my top recommended program, which uses a simple 4-step formula for building an online business.
4-STEP FORMULA FOR BUILDING AN ONLINE BUSINESS

What is Brambila Method 2.0?
The Brambila Method 2.0 is an eight-module online course that teaches you how to perform a variety of things to generate money online. This involves freelancing, designing and marketing courses, leveraging affiliate marketing, and even learning how to employ artificial intelligence to make money.
You may not be able to use all of them, but you should be familiar enough with them to use them to generate money online.
As the internet business arena is constantly expanding with new company models and techniques, your subscription will provide you with the most up-to-date knowledge.
You cannot join the Brambila Method 2.0 only to become an affiliate. To become an affiliate, you must satisfy certain criteria.
Adrian Brambila has designed this course for people who genuinely desire to supplement their income using these approaches.
Who's the Brambila Method 2.0 created for?
The Brambila Method 2.0 is intended for those who want to find out the various methods of making money online and are ready to put in the time and effort required.
Who's the person behind Brambila Method 2.0?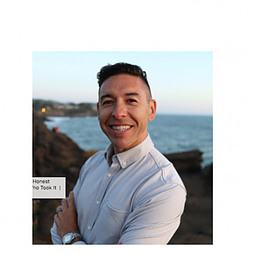 Adrian Brambila is the creator of the Brambila Method 2.0. He was a dancer before becoming an Internet marketer, content developer, and entrepreneur.
The Brambila Method 2.0 teaches you various internet business concepts that do not require money – only hard work, creativity and imagination.
Adrian developed the Brambila Method 2.0 in response to market demand for a legitimate program that is low-cost but with high value, where you get far more than you pay for. In the Brambila Method 2.0, there is no upsell where "true knowledge" is needed for your success.
The business concepts taught in this course are the same ones that assisted Adrian in launching his multi-million dollar affiliate marketing business.
Is Brambila Method 2.0 legit?
The Brambila Method 2.0 is a legitimate and reasonably priced online money-making training course.
It is reasonably priced, and there is no mistake about the high quality of the information given. It should provide you with a foundation for getting started with making money online.
Should you rely only on this program? No. Various courses are available to help you advance professionally and build your online business.
What's inside Brambila Method 2.0
Brambila Method 2.0 has eight modules, each discussing a different way to generate money online. Each video offers hands-on instruction to help you get started with minimal cost.
Let's look at each module and see what you can get from them.
The Brambila Method 2.0 features 50 additional courses and substance than the previous edition, justifying the price increase.
Lessons are organised as follows: initially, there is an overview lesson that explains the principles of a specific strategy, followed by a session that teaches you the particular approach to the system.
Module 1: Fundamentals
The first module establishes the groundwork for internet business. Adrian discusses the significance of traffic, the notion of a value ladder, why leads are essential for your business, how to develop a brand, and many other topics.
Module 2: Gigs
The second module focuses on the gig economy. Online gigs are big business, and Adrian shows you how to get your fair share of the pie.
In the following section of this module, Darby Rollins, a retired baseball player turned entrepreneur, marketer, and Amazon best-selling author oversees this aspect of the training. He'll teach you how to use Jasper AI, an artificial intelligence platform, to create material for your gigs.
Module 3: Mindset
What good is an online course if it doesn't include a mindset module? Some may believe this is crazy, but mindset is the most critical factor preventing many individuals from attaining success. Adrian discusses the right mindset in this third module.
Module 4: E-lancing
In this module, Adrian shows you how to enter the world of E-lancing. E-lancing is a large industry where you may discover a variety of tasks, such as virtual assistant, customer support, content marketing, and consulting, according to your knowledge and expertise.
When you start making money using this strategy, you may outsource work and reinvest in your company. This strategy enables you to start an e-lancing agency.
Module 5: Content
The fifth module is all about creating content. New platforms such as TikTok, Facebook reels, Instagram reels, and YouTube shorts provide an excellent opportunity to rapidly develop your audience and earn money. Adrian offers techniques and tactics for maximising your effectiveness on these sites.
Module 6: Affiliate
Adrian covers the essentials of affiliate marketing in this lesson. This lesson includes what affiliate marketing is, what makes a strong affiliate program, how to identify affiliate items, and how to apply to affiliate programs.
Module 7: Tech
The tech module shows you how to build a lead collection system for your company. This module covers the development of landing pages and the implementation of an email marketing system. This session will also teach you how to easily create your website.
Brambila Method (the first version)
The following is the content of the initial version of the Brambila Method. As the program constantly evolves, the contents listed here are the latest as of this review.
Day 1 – Selling your creativity through services on Fiverr
Fiverr is a platform that allows you to make an offer and sell it on the Fiverr marketplace. This session teaches you how to set up a value ladder system on Fiverr to maximise your profit.
Day 2 – Sell your knowledge passively with course marketplaces
You will learn how to design mini-courses using online learning and teaching platforms such as Udemy and Skillshare.
This is one of my favourites because it generates passive income once you put in the effort.
Given the low cost of the courses on Udemy, most people will purchase them. With the tremendous traffic on this platform, the earning potential is enormous.
Day 3 – Land high-ticket retainers on Upwork
This side hustle involves selling your service on Upwork. It's comparable to the Fiverr gig, except your offer is primarily geared for enterprises with more earning potential.
Day 4 – Sell your ideas without inventory
Learn how to create your designs and sell them on e-commerce sites as a side income. T-shirt is one such example. You develop the design first, post it to the marketplace and choose the items to sell.
When a buyer buys a product, the marketplace takes care of the rest, including printing the design on the t-shirt and shipping it to the buyer. This process is also known as "print on demand".
Day 5 – Affiliate Marketing 101
Affiliate marketing is one of the most successful internet business concepts, as the market is enormous. Adrian demonstrates affiliate marketing and how to do it correctly on day five. Affiliate marketing is my favourite online business strategy since it eliminates the need to manufacture your product, handle orders, or interact with consumers.
Day 6 – Data backed organic traffic startegies
Adrian will teach you how to use people's search intent to generate traffic to your affiliate offer on YouTube and Pinterest.
Day 7 – Leveraging community-powereded traffic sources
Adrian will teach you how to use people's search intent to generate traffic to your affiliate offer on YouTube and Pinterest.
Day 8 – 10
Day eight is locked unless you submit proof that you produced money using the tactics he taught in the prior modules. After that, he will unlock the last module for you.
Enjoy complimentary bonus lessons & walkthroughs, of building websites.
How much does Brambila Method 2.0 cost?
The Brambila Method 2.0 will cost you $297 per year. However, there are additional costs to consider as you begin to implement these business strategies.
Brambila Method 2.0 refund
You can get your money back within 14 days if you follow the return policy. You must complete a brief survey explaining why you want your money returned. There are no additional conditions to be met.
It may take 7 to 10 days for your refund to be processed.
What I like about Brambila Method 2.0
#1 – A legitimate program
The Brambila Method 2.0 is a legitimate program offering zero-risk practical strategies to make money online. Adrian and his team provide a lot of high-quality information in this course, which is reasonably priced. He wants to assist you in making money online without having to spend a lot of money on training.
#2 – Up-to-date information
Adrian updates his program regularly, ensuring you always get the most recent and up-to-date information.
What I don't like about Brambila Method 2.0
#1 – Content not well-organised
While this is not a significant problem, it does divert attention away from what may be the critical issues. We appreciate the program's overall purpose. However, some modules could be omitted to focus on the more profitable business models.
#2 – Additional cost
You need to be aware that you will have to spend money on third-party tools and programs in order to make the business models work for you. Some of them may even be more expensive than the Brambila Method 2.0.
My Final Verdict of Brambila Method 2.0
The Brambila Method 2.0 provides an overview of various methods for making money online. It's a legitimate program that is updated regularly to provide you with the most updated information.
However, building a successful online business requires some essential tools and support, which will come at an additional cost. You also need to know what these tools are and how to use them.
Final recommendation:
Yes, for those who wish to explore the different methods of making money online.
No, if you want to build a sustainable online business, you need other essential tools and support.
How to Start a Legit Online Affiliate Marketing Business?
If you're looking for ways to start an online business in affiliate marketing to make money online, check out my Top Recommended program.
This program includes detailed (step-by-step) and up-to-date training, advanced keyword research tool, websites and web hosting, live and technical assistance, community support, and much more!
One of its best features is that the program allows you to start for free (Starter Member) to explore all the features and benefits before you decide if it's suitable.
Create my free Starter Membership
Once you own the Premium Membership, you will enjoy the following benefits.
Detailed, step-by-step training video.

Weekly live, interactive training classes.

Thousands of video and text-based tutorials and training.

Web hosting for up to 10 websites on free and registered domains.

A website builder to simplify the creation of your affiliate website.

A keyword research tool, Jaaxy.

SiteContent platform for you to create, edit, manage, organise and publish your content.

A great support community with 24/7 live chat, direct messages and expert mentoring.

No Upsells.
The Premium Membership comes with all the above benefits; you only need an investment of $49/month or $495 (paid annually).
You can endorse me to assist you in exploring the features and benefits of my Top Recommended program by clicking on the link below.
START BUILDING MY ONLINE BUSINESS TODAY!

We hope this Brambila Method 2.0 review is helpful to you. Please share it with your friends if you like it. If you have any questions, please leave your comments below.