This article covers the keyword research for affiliate marketing, the third step in building your online affiliate marketing business.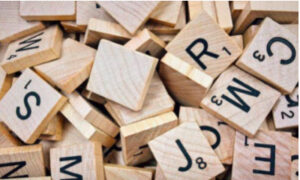 Quick Links
Understanding keyword research and its importance
A keyword is a word or a phrase that people use on the search engine to look for the information they are interested in. 
Whenever you perform a search on Google, you type the 'keyword' into the search box, such as the example below. The search engine will return to you the most relevant information based on the 'keyword' you input into the search box.

Keyword research using Jaaxy
Jaaxy is one of the advanced keyword research SEO tools available in the market that is included in the Wealthy Affiliate Premium Membership with unlimited keyword searches.
It's an online application where no software download is required and it's a revolutionary tool for finding high traffic and low competition keywords. 
Jaaxy is especially suitable for Affiliate Marketers who rely on SEO to drive traffic to their websites. It saves you a tremendous amount of time in keyword research and delivers accurate results. 
When you combine Jaaxy with other resources from Wealthy Affiliate, you can significantly improve your chances of success as an affiliate marketer.
We highly recommend Jaaxy for its simplicity, speed and accuracy of results.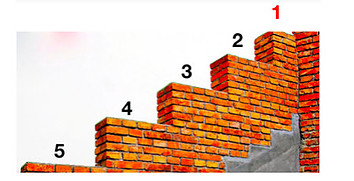 After creating your niche website, the next step in your online business is to create great contents to help you rank higher on Google thus bringing traffic to your website. 
Each of the page you create will target a new keyword relevant to your niche area giving you the opportunity to rank under that keyword in Google which leads traffic to your website. 
Google and other search engines rank websites according to their contents. When your web pages deliver high-quality contents targeting at low competition keywords relevant to your niche, your ranking will improve tremendously.
Jaxxy is the keyword research tool that will help you to easily and accurately identify these low competitions with high traffic keywords.
We will share some tips for keyword research using Jaaxy in the following section. You can find out more details about Jaaxy, the advanced keyword research tool here.
Jaaxy keyword research process
We will go through the keyword research process using Jaaxy in 3 parts. As you pick up the skills, you realise that conducting keyword research using Jaaxy is a simple process that involves only a few simple steps.
Part-1    The basic of keyword research

Part-2    Search for the long-tail keyword

Part-3    Search for the low competition long-tail keyword by reducing the Quoted Search Results (QSR)
Before we jump into the keyword research process, it's good to know some general rules of a quality keyword:
#1: Monthly searches (Avg) greater than 100.

#2: Low competition (QSR) of less than 100.

#3: Keyword must make sense and grammatically correct.
The definition of the terms used in Jaaxy is briefly summarised as below:
1.Avg – This is the average number of searches this keyword has per month on the combined results from Google, Bing and Yahoo. The number 100 is only a guide.
2. Traffic – This is the actual number of visitors to your website if you are ranked on the first page of the search engine for a particular keyword.
3. QSR – Denotes 'Quoted Search Results' which is the number of competing pages rank for exactly this keyword.
4. KQI – Denotes ''Key Quality Indicator'' which is an indication of whether the keyword in your search is a good target keyword.
5. SEO – This is the score based on the Traffic and QSR (competition) which indicate how easy it is to rank for a particular keyword. The higher the score, the better it is the keyword to target. Over 80 is really good.
6. Domains – This check tells you whether there is a domain name (.com, ,net or .org) available for your target keyword.
Part-1    The Basic of keyword research online
We will use a simple example to illustrate the process of finding low competition, high traffic keyword with Jaaxy. By using the basic keyword 'making money online', the search results are as shown.
For the interpretation of the results, your focus should be on the followings.
Avg (the overall monthly traffic) > 100 (preferably)

QSR (competition) < 100 (preferably)
As you can see from the above results, although the traffic (Avg = 3156) is high, so is the competition (QSR = 208) therefore it is very challenging for you to rank high on Google using this 'making money online' keyword. 
The Part-2 reveals how to turn the basic keyword 'making money online' into a long-tail keyword.
A long-tail keyword is a keyword or a phrase that contains at least three words. Long-tail keywords are used to target at niche demographics. They are usually more specific and less competitive than the generic keyword. 
It would be best to focus your keyword research effort to find low competition, high traffic keyword in your niche area. Studies have shown that Long-tail keywords make up to 70% of all search queries and they also convert the most.
Part-2    Search for the long-tail keyword
We will now increase the length of the basic keyword by adding 'affiliate marketing' to the 'making money online' basic keyword and perform the search again. 
The results are as follows.
As you can see, with this long-tail keyword, the QSR (competition) has been reduced from 208 to 75 while the overall monthly traffic (Avg) is still more than 100. 
You can continue to improve by reducing the QSR with a longer tail keyword. 
However, do remember Rule #3 of keyword quality mentioned above: to ensure your keyword is grammatically correct and logical (make sense).
Part-3    Search for the low competition long-tail keyword by reducing the Quoted Search Results (QSR)
We further enhance the search for low competition keyword by further increasing the length of the long-tail keyword with a slight tweak by using 'how to earn money with affiliate marketing' and re-check the results.
With this tweak, the QSR (competition) has been further reduced to 81 with overall monthly traffic remains around 100. 
There is also another potential long-tail keywords that meet our criteria as quality keywords (Avg > 100 and QSR < 100) with slight tweak in the keywords as shown.
You may also review other suggestions given in the search results and adopt the most suitable (best combination in term of competition and traffic volume) long-tail keyword for your contents. 
Using long-tail keywords will enhance your overall ranking in Google.
Jaaxy allows you to perform the keyword research easily and deliver to you the results accurately within minutes. 
I highly recommend you to sign up for free the Starter Member of Wealthy Affiliate that gives you up to 30 searches per day with Jaaxy. The Starter Membership is an excellent opportunity to try out Jaaxy for free.
SIGN UP AS A STARTER MEMBER

The above procedures are for those who are not familiar with the keyword research process. As you become more familiar with the process, you may go straight to Part-3 by keying in the long-tail keyword of your choice to reduce your time spend on keyword research.
TRY JAAXY FOR FREE!

Other available free tools for keyword research
There are many other free as well as paid keyword research tools available. Do not invest too much into a paid keyword research tool too early. Take time to try out some of the tools, especially those that offer free trials. Until you have found great success in your online business or you have too many affiliate websites to maintain, stick to the available free tools which need a bit more manual work, but they work just as fine.
Some of the free tools which I find useful on their own or in combination with Jaaxy are:
Google keyword planner

Ubersuggest

Answerthepublic
This article was first published on 21 Apr 2019, updated on 02 Feb 2022.