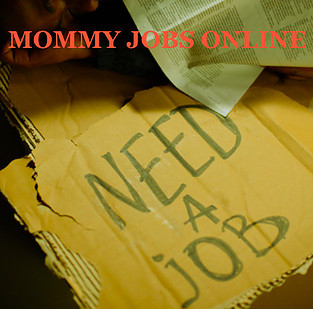 Welcome to Mummy Jobs Online Review.
Are you looking to earn some money by doing some jobs online with various companies? It's not easy to locate companies that offer these jobs which are reliable and pay you for the work done at the end of the day.
Opportunities for working from home does offer many benefits such as flexibility in working, savings in transportation cost and time to commute to and from office, more time to spend with family and friends, among others.
Here is where Mommy Jobs Online comes in providing you with different categories of job listing available with various companies that are pre-screened so they are more reliable.
Before we proceed further, let me be transparent that I'm not associated with Mummy Jobs Online in any form. This review is to present to you my assessment of Mummy Jobs Online platform and provide you with sufficient information to make an informed decision whether this platform is suitable for you.
Mommy Jobs Online Review Summary
Product Name: Mommy Jobs Online (MJOL)
Product Type: A staffing and recruiting agency offering online work from home job opportunities
Founder: A legitimate agency established in 2003-2004 in Oklahoma City, Oklahoma, USA.
Pricing Option: $85 per job category or $210 to access all job categories
Best for: Stay-at-home moms to work from home or anyone who has difficulties to find a job.
Summary:
Mommy Jobs Online function as an agency that lists hundreds of online job opportunities in different categories. It's a good platform for someone looking for job opportunities to work remotely, especially for stay-at-home moms where you can start applying for the jobs you are qualified for immediately upon joining. The biggest hurdle is the cost of joining – you need to pay before you can access any of the available job opportunities. Another important aspect to take note of is that this platform only lists the available jobs and there is no guarantee that you will be offered the job. Your acceptance by the employer depends entirely on how you present yourself during the job interview.
Recommendation: Yes, only for those who are willing pay the joining fees with no guarantee of job offer.
What's inside Mommy Jobs Online?
Mommy Jobs Online is a remote job platform that provides its members with various categories of work-at-home opportunities. It acts as a staffing and recruiting agency connecting its members with the employers and pre-screened everyone's background and legitimacy for the benefit of everyone.
You can think of Mommy Jobs Online job listing board as a single platform where you can find different online work opportunities that you can apply for. The jobs available are divided into different categories and there are many categories that will fit your skills and experience and you can apply for as many opportunities that appeal to you.
You need to pay a one-time fees to become a member first before you can gain access to these job categories.
Is Mommy Jobs Online legitimate?
Based on my research, MJOL is a legitimate company. It's a BBB-accredited business.
The information for job opportunities listed are legitimate and there is no evidence that it's a scam. The company has a valid postal address and contact telephone details, and a small LinkedIn presence.
Who's Mommy Jobs Online created for?
MJOL is intended for:
Stay-at-home moms looking to earn a decent income working from home;

People who has difficulties in finding local jobs.
What are the categories of jobs available on Mommy Jobs Online? 
The listing on the official website includes the following categories:
#1 – Full job bank access

#2 – Transcription

#3 – Medical Coding

#4 – Customer Service

#5 – Clerical – Administrative

#6 – Professional

#7 – PayPal
These are the main job categories and there are many jobs available under one single category.
How does Mommy Jobs Online work?
If you are joining MJOL, these are the steps to follow.
Go to the Mommy Jobs Online homepage and click on the 'Join Now' button to get started.

Choose one of the price option: $85 for one job category or $210 for all job categories.

Fill in the information required to complete the process, ensure your email address is valid.

MJOL will email you your job link within 24hrs of signing up.

You can then email MJOL your updated CV to verify your membership portfolio.

Once MJOL accepted your application, you can start to browse the available job opportunities and send in your application for those jobs that you are interested in.

The individual company will contact you directly for discussion/ interview for the job you applied for.

The hiring and payment is entirely depends on your performance during the job interview. MJOL can only guaranteed the jobs are legitimate but they are not guaranteeing that you will be hired.
How much does Mommy Jobs Online cost?
There are two options: both of them consists of one-time fees.
Either you go for $85 for a single job category or $210 where you have access to all the job categories.
You may also take note that MJOL does not offer money-back guarantee for whatever reason, so consider carefully before signing up as a member.
What are the online reviews and complaints about Mommy Jobs Online?
There are both positive and negative reviews found online, which is expected. The reviews are from indeed.com/Better Business Bureau (BBB) and Glassdoor.com. Out of a total of 5 stars, the rating from BBB and Glassdoor.com for MJOL are 2.5 star and 2.4 star respectively.
Some positive reviews are:
Best place to find legit pre-screened jobs.

Finally, working from home.

Good Skype support from a manager.
Some negative reviews are:
Low pay.

Slow and no response from employers.

Outdated job listed posted on website.
The issue with low pay is legitimate complaint. However, you are free to choose from the job opportunities that are right for you (pay and working hours).
Other issues such as slow response is understandable especially the employer has to deals with hundreds of job applicants. It's up to the applicant to follow up with the employer for those opportunities that they are keen to take on.
Despite the few negative reviews, there was not one on not being paid for the work completed, which is why I think MJOL is considered as a legitimate company.
What I like about Mommy Jobs Online
These are the reasons why I like MJOL.
#1 – A lot of job opportunities in different categories – more options to choose from for job seekers.
#2 – One-time payment for a lifetime membership – you can access the job opportunities for many years to come with just one single payment, which is attractive if you intend to work from home for a long period.
#3 – All job listing in one platform – makes your search much easier and save time.
What I don't like about Mommy Jobs Online
These are the reasons why I don't like MJOL.
#1 – You have to pay for joining
Joining as a member is not free. It also seems counter-productive as some people looking for jobs are probably has low income or currently not working.
The fees for joining is also not high – minimum of $85 for a single job category and $210 for access to all job categories. 
#2 – MJOL only provide the job listing
MJOL only provide you with the list of job opportunities and nothing more.
Your acceptance for any of the jobs is entirely dependent on your experience and performance during the job interview.
#3 – Jobs may not pay as advertised
Do take note that the payment rate quoted by some companies are in a range. The hiring company decides on the rate for the applicants depending on the experience and suitability for the job. Some members complained that they received their payment at the lower end or even below the advertised rate.
Recap of the Benefits and Drawbacks of Mommy Jobs Online
Here is a recap of the benefits of using MJOL:
It's a legitimate agency.

Both the employer and applicants are pre-screened to ensure the jobs are legitimate and will be paid.

There are a lot of job opportunities to choose from under each of the different categories.

All the jobs are listed in a single platform that makes it easier for submission of applications.
These are the drawbacks in using MJOL.
Membership requires a one-time payment before you can access to any job opening.

MJOL does not guarantee that you will be accepted for the job you applied for and the payment rate also varies, at the discretion of the employer.
My Final Verdict of Mommy Jobs Online
MJOL provides you with opportunities to work from home at a cost (the membership joining fees). However, there is no guarantee being accepted for the jobs and at the rate advertised.
Final recommendation:
Yes – for those who are willing pay the joining fees with no guarantee of job offer.
No – if your budget is tight and willing to explore other options of earning money online.
How do we move on from here?
From the above review, I concluded that MJOL is a legitimate company with legitimate job offers and you will get paid for the work done if you are accepted for the jobs. However, MJOL does not guarantee the members will be accepted and get paid at the rate advertised.
Also, the one-time joining fees is an investment that you need to consider as the amount is substantial. Unless you intend to work from home for a long period, you need to consider seriously before signing up.
I consider taking on the job opportunities from MJOL as a time-for-dolar trap (active income) where you only get paid for your time and effort put in and there is no passive income potential (get paid with minimum or no effort). The rate of payment is also not within your control where you may find that performing the same task now does not earn you the same amount offered previously due to many factors such as part of the task may be taken over by new technology or there is increase in competition among the MJOL members for the same job.


Is there a better way to earn money online?
I personally prefer work that can earn passive income which is getting paid multiple times for doing the work once. With passive income, you will be able to free up your time to pursue other interests, spend more time with family or taking on other business ventures to earn more money.
If you are passionate about or possess some specialised knowledge in certain topics, the affiliate marketing model is a great opportunity for you to unleash your potential by further developing your passions into a thriving business to create passive income streams for many years to come.
Affiliate Marketing is basically 'getting paid for recommending a product or service to other people'.
Given the right training and a good business support platform, you can take advantage of what the internet has to offer to leverage your efforts and earn sustainable passive income from affiliate marketing business.
If you are willing to explore other ways of earning a sustainable passive income, I encourage you to check out my 'Starting an Online Business Guide' available to you for free to explore the opportunities available in online affiliate marketing business.