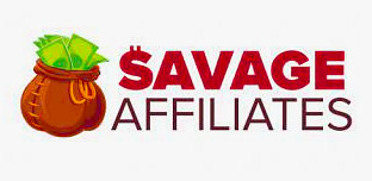 Welcome to my Savage Affiliates Review.
Affiliate marketing can be lucrative if you're doing it correctly. If you're tapping into a good market, you can make six-figure profits per year on your own with enough dedication and effort.
The affiliate marketing business has helped many people make a living from home. So it's no surprise that you're inundated with affiliate marketing training courses all over the Internet. But not all are created equal.
I'm passionate about earning money online and have reviewed many schemes and scams to find the best way to make money online.
Today, we're reviewing one of these courses called Savage Affiliates 2.0, an online course that teaches you the fundamentals of affiliate marketing.
Before we proceed further, let me be transparent with you. I'm in no way affiliated with Savage Affiliates. In this Savage Affiliates course by Franklin Hatchett, I will share my view and give you my unbiased opinion of this course.
Savage Affiliates Review Summary
Product Name: Savage Affiliates
Product Type: Affiliate Marketing Training Course
Founder: Franklin Hatchett
Pricing:
Standard: $197 one-time payment
Super: $297 one-time payment
Recommended: No.
Summary
Savage Affiliates is a course created by Franklin Hatchett which teaches how to make money online by promoting other people's products.
Savage Affiliates is one of the cheapest courses for affiliate marketers online, which is why it has become so popular.
Franklin has been highly successful with his business affiliate marketing and drop shipping businesses.
However, this course's low price tag and reputation do not guarantee it's worth the investment.
So, is Savage Affiliates legit or a scam? More importantly, whether it's right for you?
What's Savage Affiliates?
Savage Affiliates is designed to teach you how to make money online by offering a comprehensive and affordable training program.
The training is perfect for someone completely new to affiliate marketing and who wants to learn about all aspects of getting started in this online business.
You'll learn everything from setting up a website, researching suitable affiliate programs to promote, marketing tactics, setting up sales funnels, SEO, traffic and many more.
In addition to the comprehensive training, Savage Affiliates also provide you with weekly video and Q&A sessions. Once you graduate from the course, it also includes unlimited lifetime updates and access to an Inner Circle community made up of other like-minded entrepreneurs.
The course will show you the step-by-step blueprint Franklin used to earn a passive income with affiliate marketing.
Who's Savage Affiliates created for?
As you can see, Savage Affiliates is a complete affiliate marketing course covering all the fundamentals of the affiliate marketing business and the more advanced methods.
Although you can learn at your own pace, there's always the Inner Circle Community to lean on for support and guidance from other entrepreneurs.
This program is for people who are serious about starting an online affiliate marketing business which includes:
affiliate marketers

email marketers

sales funnel experts

bloggers & website owners

advanced marketers
Savage Affiliates is NOT for those who think that affiliate marketing is a get-rich-quick scheme. It's a comprehensive course that requires a lot of time and hard work.
Who's the person behind Savage Affiliates?
Franklin Hatchett is the creator of Savage Affiliates. He's a well-known Affiliate Marketer and YouTube creator. He created this course as an informal training centre for his close friends.
Over time, he developed it into one of the top affiliate marketing training platforms.
Franklin has also created the eCom Elites, a program that consists of a training course with extensive materials and content that helps people start drop shipping retail businesses.
One of his main projects on YouTube is giving away secrets for making money online. With more than 530,000 subscribers at the time of this review, it's no wonder he is successful.
What will you learn from Savage Affiliates?
Savage Affiliates 2.0 is a full-featured affiliate marketing course that will help you become an affiliate veteran in no time through the right training. Franklin covers how to build an online business with affiliate marketing and how to earn passive income.
Affiliate marketing involves becoming an affiliate to earn commissions for marketing another company's products. When someone clicks on your links on your website and purchases products in your promotion, you'll get a commission.
Franklin teaches you how to become an internet marketer with his 10-module course. In this course, you will learn the essentials like building your profitable online business and using the content creation method to get traffic.
Purchase of this course grants you access to a private Facebook group. This community will help guide you through each module that covers over 30 hours of video training.
Let's get into the details of every module in this course.
What's inside Savage Affiliates?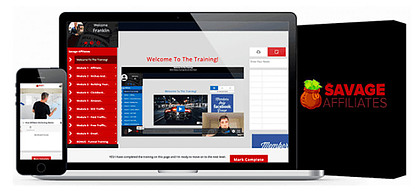 There are 10 training modules inside Savage Affiliates, as described below.
Before you begin the modules, there is a short welcome video where Franklin welcomes you into the training and reassures you that you'll be getting quality content.
The course is updated regularly with new information and techniques. Therefore, you can expect some differences between the latest and the course modules described below.
Module 1: Affiliate Products to Promote
Franklin pointed out the best networks to find your affiliate products. He also shows you how to create your online affiliate site to generate passive income.
What he covers here are the foundations for building a passive income.
His step-by-step approach to teaching pointed you to the exact system that brought success in affiliate marketing.
Module 2: Build Your Website
In Module 2, Franklin teaches you the assets that help you make money, such as web pages, blog posts and landing pages.
This section is especially useful for beginners in affiliate marketing. He also touches on selecting and buying a domain name for your affiliate website and installing useful plugins to create impressive web and landing pages.
Lastly, he introduces building an email list with an email autoresponder and emphasises the importance of email marketing as a channel for income generation. Building an email list is essential for making money online in the long term.
Module 3: Email Marketing and Sales Funnel Training
This module takes you through the process of email marketing and funnel building.
He shows you the proper way to set up email campaigns and newsletters, which is an important skill in online marketing. You will also learn how to build affiliate funnels to automate sales.
This section is very useful for beginners and experienced affiliate marketers as it shows you how to auto-generate your affiliate income.
This section also shows you the importance of your email list in getting repeat purchases from customers who have bought from your affiliate links. Getting repeated sales from existing customers is always easier than getting sales from new customers.
Franklin uses the GetResponse autoresponder in his email list-building process.
You must learn all about autoresponders to continue sending promotional offers to customers who have found your ads.
Module 4: ClickBank Affiliate Marketing Training
This module has 31 videos covering everything you need to know about driving leads towards your affiliate website, from building funnels to tax requirements.
This module also covers training on navigating ClickBank, which is one of the easiest ways to find the right products for promotion to earn high commissions. You will learn how to build a profitable ClickBank affiliate website and create profitable ClickBank funnels.
Franklin offers his done-for-you funnels blueprint for free and paid traffic in this module. This is a piece of essential knowledge for making money online. He also uses real-life examples of products you can use to find niches that work well for your business.
You are advised to use the product examples to find better products to promote rather than promoting the same products because many other Salvage Affiliates members may promote the same products.
Module 5: ClickFunnels Affiliate Marketing Training

This module 5 focuses on ClickFunnels (a tool to build sales funnels), one of the hottest affiliate programs on the market, and teaches you how to master it.
Franklin guides you through his $100K affiliate funnel with ClickFunnels. His Two Comma Club award proves his mastery over this affiliate program.
Read this case study created by Franklin, and you'll know it works. He has included solid personal examples with a real-life business case study to back up his methods.
This module provides you access to Franklin's actual funnel to earn him his ClickFunnels award. Following his blueprint, you will learn how to gain organic traffic, paid traffic, and commissions.
Module 6: Amazon Affiliate Marketing Training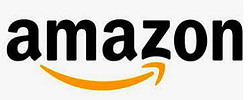 This module walks you thru the Amazon Affiliate Program – the largest in the world and shows you how to navigate its affiliate network.
With just 15 short videos, you'll learn how to create an Amazon affiliate marketing website. These videos will teach you how to promote the best products and earn an attractive income.
Franklin provides legitimate examples that have worked well for him. You can follow his teaching and build on his ideas to choose the right buyer keywords and find the ideal products in your niche for promotion.
By completing this module, you will have learned how to structure articles on your affiliate website using the proper keywords for your product promotions.
Module 7: SEO Google Traffic Training
Franklin teaches you how to attract organic traffic through Google ranking and search engine optimisation techniques. He tells you how he ranked his website over and over on Google and shows specific videos.
Franklin covers both the on-page and off-page SEO, essential to affiliate marketers. The on-page SEO refers to the factors you've added to your site, whereas off-page SEO focuses on building backlinks to your domain.
This section also explains backlinks as part of his off-page SEO. Using his step-by-step guide, you will learn how to attract massive traffic to your affiliate website to earn significant commissions with affiliate marketing.
Module 8: Free Traffic Training
Free traffic and SEO are related topics, and Franklin explains the difference between the two.
Franklin provides you with methods to get traffic for free, and as a result, you will be able to catch your audience's attention.
This module includes getting traffic from social media such as Twitter and Facebook. It also provides insights and guidelines on getting more traffic from YouTube since Franklin has a massive following on this platform.
Module 9: Paid Traffic Training
This module talks about the three paid traffic sources: Facebook ads, Google ads, and solo ads.
Franklin covers this section with his easy-to-understand method. It's a great introduction to beginners and an excellent refresher for experienced affiliate marketers to incorporate paid traffic into their systems.
The section is mainly dedicated to Facebook ads, where you will learn how to track visitors to your website by properly setting up the Facebook pixels, to track and manage your campaigns.
Franklin also introduces you to Google and Solo ads, where you can learn the best leads from other sources.
This paid traffic section covers keyword targeting, audience selection and finding the best sellers to pay for ads to get instant results.
Module 10: Launch Jacking and Web Hosting Plan
This module discusses the three paid traffic sources: Facebook. This module is exclusive to the Super Pack Plan.
It covers launching jacking and web hosting – two powerful methods of making money online. This section includes Franklin's step-by-step blueprint for setting up both methods. Launch jacking will capture future traffic, and he shows you how to accomplish this with your website or blog.
Franklin also teaches you how to make large commissions by hosting a website alone.
Other extra items included in the Super Pack Plan are:
Step-By-Step ClickFunnels Affiliate Academy

Franklin Secret Done-For-You Affiliate Marketing Funnel

Multiple ClickFunnels Pre-Made Funnels

Launch Jacking Affiliate Method Blueprint

Web Hosting Affiliate Method Blueprint
Is Savage Affiliates legit?
Savage Affiliates is a legitimate course.
However, what you can get out of the course depends on your effort. You may want to ask yourself the following questions.
Am I serious about building my affiliate marketing business?

Am I willing to put in the time and effort to make it work?

Am I ready to become an active community member to learn from successful, like-minded entrepreneurs?
If your answer to the above questions is ''Yes'', I recommend you try it, although this is not my top recommended program.
Before you go ahead, note that there is some extra cost involved.
You need to invest in some supporting tools such as web hosting, domain name, keyword research tool, email autoresponder, funnel builder, link tracking software etc.; All these could add up to about $500 right from the start.
How much does Savage Affiliates cost?
Savage Affiliates has two pricing options,
Standard Plan at $197

Super Pack Plan at $297 with extra features.
Both plans are one-time payments with no monthly fees.
The main difference between these two plans is the Super Pack Plan has in-depth coverage of funnel training and learning how to make money with ClickFunnels.
Let's see what is included in these two plans.
Standard Plan
Overview of affiliate marketing training

Niche research training using Franklin Hatchett's methods

Website setup & training for building your website asset

Email mark

Marketing setup & training

Funnel setup & training

ClickBank training & bonus funnels

Amazon affiliate marketing training

Google SEO traffic mastery training

Paid traffic academy that include discussions on Facebook ads, Google ads, and solo ads

Organic traffic academy to explode organic growth

Private Facebook group with Franklin Hatchett & other members

Weekly videos, including Q&A sessions

Instant access & lifetime updates
Super Pack Plan
Everything in the Standard Plan plus the followings

Step-by-step ClickFunnels affiliate academy

Franklin Hatchett's secret done-for-you affiliate marketing funnel

Multiple ClickFunnels pre-made funnels

Launch jacking affiliate method blueprint

Web hosting affiliate method blueprint
Is there any extra cost?
If you decide to proceed with building an online business in affiliate marketing with Savage Affiliates, you must be prepared to invest more money. The program does not disclose this.
The extra money required is for the tools such as web hosting, domain name, keyword research tool, email autoresponder, funnel builder, link tracking software etc.,
A breakdown of the main costs is as follows.
Web hosting – approximately $150/year

Domain name – approximately $15/year

Keyword research tool – approximately $1,200/year

Email autoresponder – approximately $300/year

Funnel builder – approximately $1,200/year

Paid ads (optional) – varies from $1,200 to $6,000/ year
The extra costs for the essential tools (excluding the optional) add up to approximately $3,000 per year.
Is Savage Affiliates worth it?
Savage Affiliates falls into the category of less expensive but comes with a quality training course.
Other than the one-time payment cost, you need to invest (on average) not less than $250 per month to get started.
If you are unsure if Savage Affiliates is right for you, you may want to check out how the 4-step formula for making money online works.
4-STEP FORMULA FOR STARTING AN ONLINE BUSINESS

With this 4-step formula, you can start building your online business on an all-in-one platform where you get everything you need to make money online with affiliate marketing, which works for all niches!
My top recommended program includes the following features: Detailed (step-by-step) and up-to-date training, advanced keyword research tool, websites and web hosting, live and technical assistance, community support, and much more!
One of its best features is that the program allows you to start for free (Starter Member) to explore all the features and benefits before you decide if it's suitable. If you decide to go for the Premium (paid), it will cost you only $49/month or $495 (paid annually).
These are the benefits you can get from the Premium Membership:
Detailed, step-by-step training video.

Weekly live, interactive training classes.

Thousands of video and text-based tutorials and training.

Web hosting for up to 10 websites on free and registered domains.

A website builder to simplify the creation of your affiliate website.

A keyword research tool, Jaaxy.

SiteContent platform for you to create, edit, manage, organise and publish your content.

A great support community with 24/7 live chat, direct messages and expert mentoring.
With all the above included at no extra cost, my top recommended program is much more affordable than Savage Affiliates.
You can approve me to assist you in exploring the features and benefits of my top recommended program by clicking on the link below.
START BUILDING MY ONLINE BUSINESS TODAY!

Savage Affiliates refund policy
Franklin offers a money-back guarantee, which is great to see because that means Savage Affiliates is not a scam.
You can use the product for 30 days, and if you're not satisfied, you can ask for a refund.
However, do take note that there are some conditions you have to satisfy the few requirements (see below) to get a full refund.
The member has logged into the training at least once. (we check this)

The member has watched at least 50% of the training. (we check this)

The member has joined the private Facebook group. (we check this)

The member has made an effort to Start a live website, Youtube channel, blog, funnel, or any other type of website or funnel we teach in this training.
What I like about Savage Affiliates
#1 – Quality education at a low price
Franklin provided a comprehensive training of more than 200 training videos covering the fundamentals of affiliate marketing. It's relatively cheap compared to other similar legit training courses in the market.
You can check out his teaching approach on his Youtube channel.
#2 – Training modules suited to beginners and valuable for advanced affiliate marketers
Most training modules have adopted the step-by-step approach such that beginners in affiliate marketing can easily follow the training. However, there is also more advanced training that provides value to the more experienced affiliate marketers.
You can check out his free Savage Affiliates Training here.
#3 – Training covered different affiliate platforms (ClickBank and Amazon etc.,)
Clickbank is the most popular affiliate marketing platform for newbies to enter the game. It's also one of the easiest to use, and you can promote offers without waiting for approval.
You'll discover a variety of strategies to promote products on Amazon through their affiliates program.
#4 – Include SEO training
Your blog will not be successful without the site getting a good number of likes from readers and search engines like Google.
Franklin has provided good introductory training in SEO which includes the followings.
Finding profitable keywords.

Improving your website loading speed

On-page SEO

Off-page SEO
This module might not satisfy someone with more experience in SEO, but beginners will benefit from his breakdown of the whole SEO process.
What I don't like about Savage Affiliates
#1 – There are some hidden costs
As mentioned earlier, there are some hidden costs such for tools such as web hosting, domain name, keyword research tool, email autoresponder, funnel builder, link tracking software etc.,
These extra costs (not including paid ads) can add up to a few hundred dollars a month. The additional cost is something that is not disclosed in the training course.
#2 – You are forced to use ClickFunnels
Franklin offers some free sales funnels in his training built with ClickFunnels. You need to sign up for ClickFunnels under his affiliate account, and he will get some commissions.
You do not have to sign up for ClickFunnels, but you won't get his free funnels.
Tips: Grab his free funnels during the trial and rebuild them later with your funnel builder.
#3 – Email training covering only GetResponse
You are free to use any email autoresponder, but Franklin only teaches how to set up your email campaign using GetResponse in his training.
GetResponse is a great program that I use myself, and it has extensive customisation and support.


My Final Verdict of Savage Affiliates
Savage Affiliate is a legitimate affiliate marketing training course. I've reviewed a lot of courses on how to make money online with affiliate marketing, so I know what it takes.
90% of the courses and programs on the market today are scams designed to make money off you and leave you empty-handed and frustrated. Most of these programs and courses promise a lot but provide nothing in return.
But, luckily there are legit courses like Commission Academy and Wealthy Affiliate that we recommend which focused on helping you to make money online.
Savage Affiliates provides a decent introduction to affiliate marketing but is far from the best.
That's it. If you sign up for Franklin's Savage Affiliates course, you'll be in safe hands. One thing to take note of is the additional cost involved.
Final recommendation: No.
How to Start a Legit Online Affiliate Marketing Business?
If you're looking for ways to start an online business in affiliate marketing to make money online, you should first check out my top recommended program.
My top recommended program is an all-in-one platform where you get everything you need to start building your online business in affiliate marketing, and it works for all niches!
One of the best features of this program is that it allows you to start for free (the Starter Membership) to explore all the features and benefits before you decide if it's suitable for you.
The other excellent features of this program include detailed (step-by-step) and up-to-date training, advanced keyword research tool, websites and web hosting, live and technical assistance, community support, and so much more!
I have simplified the process of building an online business into a 4-steps formula which you can apply immediately on the business platform of my top recommended program.
4-STEP FORMULA FOR STARTING AN ONLINE BUSINESS


How this 4-step formula and the program works is very simple:
You select a niche based on your interest and business potential and create a website. The next step is to look for affiliate products related to your chosen niche, drive traffic to your site and recommend them to your audience on your website. You will receive a commission whenever someone makes a purchase through your affiliate links.
Why use the 4-step formula? Because it works!
It's based on proven techniques that require hard work, honesty and continuous learning.
Using this formula, I can earn passive income while having a full-time job, playing, or spending quality time with family and friends.
You can authorise me to assist you in starting building your online business as a Starter Member (free) on my #1 recommended program today.
Click the link below to gain instant access to a more structured, step-by-step, in-depth video training, a keyword research tool, a free website, a community, and my support and help.
YES, I WANTED TO GET STARTED TODAY!


No risk. No credit card is required. Start free.
We hope this Savage Affiliates review is helpful, and please share it with your friends if you like it.
If you have any questions, please leave your comments below.