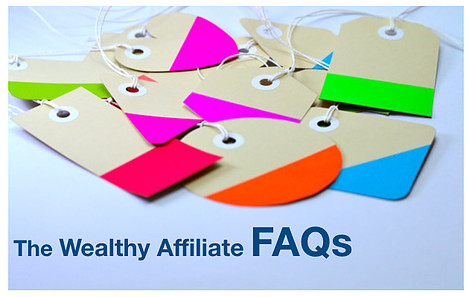 This Wealthy Affiliate Frequently Asked Questions page provides you with information on the General and Membership for those interested to find out more before making an informed decision whether to join this community.
Quick Links
General Questions
Membership Questions
What is Wealthy Affiliate?
Wealthy Affiliate is an all-in-one platform equipped with essential features for you to start an online business and make money mainly through affiliate marketing.
These are some of the benefits that you can derived from Wealthy Affiliate:
Free to start as a Starter Member.

Provide structured, step-by-step training programs for you to start building your online business immediately.

Fast. secure and reliable web hosting.

Fully customisable website with the most useful and integrated tools for website analysis.

Expert coaching and technical support.

Advanced keyword research tool developed by affiliate marketers for affiliate marketers.

Networking with more than 1.5 million members worldwide.
The background of Wealthy Affiliate
Below is a brief background of the Wealthy Affiliate.
Kyle Loudon & Carson Lim are the founders who created Wealthy Affiliate in 2005 as an initiative to help people to succeed online following their own success experience.
Wealthy Affiliate started as offering high-searched keywords to internet marketers to run their campaigns in their Keyword List Membership Site. Over the years, it has evolved into an online marketing training platform with comprehensive training programs and has build up a huge community of affiliate marketers.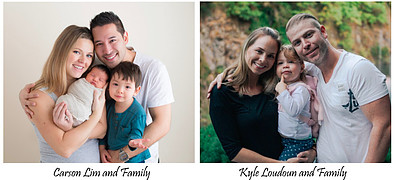 You can read an infographic journal of The History of Wealthy Affiliate which was created by another Wealthy Affiliate member here.
How do I get started?
These are the 4 simple steps to get started, it's that simple.
1.Create a free Starter Member account to explore and find out more.
2. Add a brief bio about yourself and a profile picture.
3. Set some money goals – see guidelines here.
4. Get started with your free Online Entreprenuer Certification (OEC) Level 1 training (10 lessons) and start building your online business!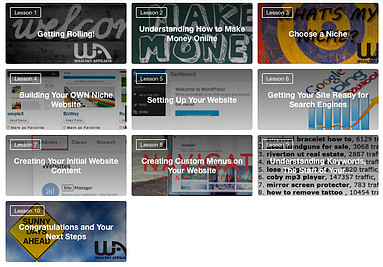 Wealthy Affiliate Pricing Plan
Starter Membership – free forever with no expiry date.
Premium Membership:
First Month: $19

Subsequent months: $49/ month

Yearly membership: $495

Black Friday Deal: $299 for Yearly Membership
Notes:
The $19 first month is valid only for signing up within the first 7 days after becoming a Starter Member.

Black Friday Deal is only for Premium Member and there is no guarantee that this will be offered every year.

Once you locked in the Black Friday Deal, the yearly membership fees of $299 will continue until you cancel.

Premium Membership offers web hosting (up to 10 websites), unlimited use of the keyword research tool, technical support, full access to training materials, weekly live webinar and access to community of like-minded online entrepreneurs.
How long does it take to make money for me?
The answer depends on the amount of time and effort you invest in your business.
Generally, it takes beginners about 4 to 6 months before they can see their first commission, and that is provided they commit their time to learn, to put into practice whatthey have learned and work consistently on their business.
If you start with a good foundation, work consistently and getting better, you have the potential to see your income increses exponentially after about 1 year. Do not be discouraged if you have yet to see any results during the first few months. Instead, you should be persistent and continue to learn and get better every day and look forward to the day when your income sky-rocket!
How do I get paid?
It depends on the platform you use to make money with your website.
The 3 main ways of getting paid are:
Direct deposit

PayPal

Cheque
For example, if you are an affiliate with Amazon by promoting products from Amazon, Amazon will set the rules and payment according to its policy. They will either pay you through direct deposit or gift voucher.
Does it have its own affiliate program?
The Wealthy Affiliate's affiliate program is its membership.
Once you are a Wealthy Affilite member (Starter or Premium member), you can promote the Wealthy Affiliate membership. The commissions for Starter Member is much less than that for Premium Member.
The commission strucure for the Wealthy Affiliate's affiliate program as shown below.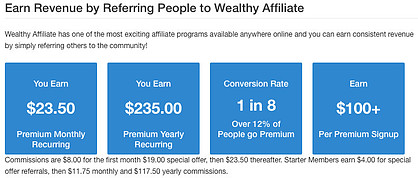 If you are a Premimum Member, for every referral*, you will earn $8.00 for the first month $19 special offer and therefater $23.50 and when they upgrade to Premium Member, you'll get $235.00 yearly commission.

If you are a Starter Member, you will get $4 for special offer referrals, thereafter $11.75 monthly and when they upgrade to Premium Member, you will receive $117.50 yearly commission.

* A referral refers to someone who has signed up for WA membership through your affiliate link.
The Wealthy Affiliate's affiliate program is covered in detail under the Affilate Bootcamp course (Phase 1 to 7, total 70 lessons) where it will teach you how to build your website and refer people to Wealthy Affiliate.
Can I sign up for the free Starter Membership in any country?
The answer is No.
Due to security reasons, the free Starter Membership are not available in the following countries.
Bangladesh

Egypt

India

Nigeria

Pakistan

The Philippines

Vietnam
According to Wealthy Affiliate, it's in the interest of its members that these contries are excluded as there tend to be more spams and frauds coming from these countries.
However, the paid Premium Membesrship are open to all. In general, those who join WA from these countries are in general serious about their business and learning so the program is open to them.
A legit program or a scam?
A definite No. Wealthy Affiliate is a legit program.
In fact, I consider Wealthy Affiliate as "anti-scammers". The owners, Kyle and Carlson are aware of the 'making money online' industry is littered with scammers and people of shady characters and therefore created this Wealthy Affiliate program to help people to learn the right way in affiliate marketing and to prevent from falling into the traps set up by scammers.
Is it a Pyramid Scheme?
Wealthy Aaffiliate is not a Pyramid Scheme.
By definition, a Pyramid Scheme is a business model where its members recruit other members into the scheme without providing any products or services. The focus will always be recruitment of new members.
The OEC program teaches people how to set up their own online business in affiliate marketing by creating their own niche website and promote affiliate products of their choice. As a Premium members, you are fully equipped with the essential tools (education, expert support, website, web hosting, keyword research tool and community support) to succeed in any chosen niche area.
The AB program teaches people how to set up websites to promote Wealthy Affiliate membership and this is not the only program offered in Wealthy Affiliate.
I would consider Wealthy Affiliate a "educational and learning" platform where you can pick up the necessary skills to set up your own online business with the support of its essential tools. You are free to choose your own niche area and promote products/ services of your choice, build your own authority websites and become an expert in your chosen area independent from Wealthy Affiliate.
I heard it is a Multi-Level Marketing (MLM) business?
Wealthy Affiliate is not a Multi-Level Marketing (MLM) business.
As a Wealthy Affiliate member (Starter or Premium), there is no obligation to promote or sell the Wealthy Affiliate program. In fact, most of the WA members do not promote WA but using the WA platform to set up their own niche websites to promote the product/ services of their choice and monetise from their websites.
Those who chose to promote WA get paid from the direct commissions based on their own efforts and not from their referrals. There is no team building, pass up of commissions, uplines or downlines etc.,
Is it a Ponzi Scheme?
No, Wealthy Affiliate is not a Ponzi Scheme. In fact it's not even close to it.
A Ponzi Scheme is by definiton a form of fraud. The scheme promises investors quick returns within a few months for what it claimed an investment but in fact it uses the funds from the new investors to pay for the "fake" returns to the earlier investors.
Wealthy Affiliate is a 'service-based' business platform offering the essential supports for affiliate marketers such as web hosting, technical support, keyword research tool and education (training) in affiliate marketing to enable them to set up and run their online business in affiliate marketing.
All members (Starter and Premium) are free to choose whether they wish to promote Wealthy Affiliate in exchange for a direct commission.
Do you know what is the ranking within Wealthy Affiliate?
It is only a metric indicating your involvement/ engagement with other members within the WA community or how active you are within the community in term of posting, asking questions, particpication in discussion etc.,
Please take note that this ranking does not represent the competency or level of knowledge of the member.
It's to your best interest to focus on adding value to the community by posting relevant and useful information, help other members by replying to their queries etc., rather than focusing on improving your own ranking.
How about the following and follower in Wealthy Affiliate?
By following another member in the Community, you are interested in knowing them and want to get notifications of their new activities. You become one of their followers and will get a notification whenever they have any activities such as new posting or reply to a comment.
Since this is a Community, the following and followers are a form of networking among members. You can make new friends who share similar interests,to help and learn from each other.
What is Jaaxy?
It's an advanced keyword research tool created by the founders, Kyle and Carson to help members in their keyword resaerch, especially for affiliate marketing business.
As a Premium Member, you have the full access to this tool at no additional cost. You should learn to use of this tool in your keyword research for contents creation and to rank in search engines. If you are serious in your business, you should consider investing some time to learn the proper and efficient use of this powerful research tool.
What is SiteRubix?
It's the Wealthy Affiliate proprietary website builder that helps create beautiful and pwerful websites.
As a Starter Member, you will be given two free websites and you can start to create your own website on SiteRubix immediately after joining as a Starter Member. If you purchase your own domain at a later stage, SiteRubix also allows you to easily and seamlessly transfer your website to your own domain, all with a few clicks of the mouse within the Wealthy Affiliate platform.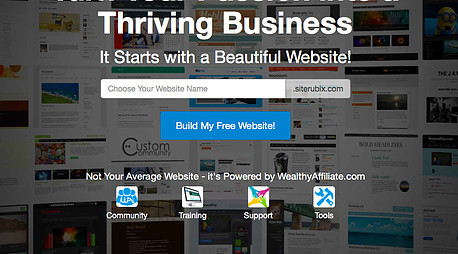 Beginners are encourage to start building their websites on SiteRubix as soon as you identify your niche based on your research using Jaaxy or other keyword research tools.
Membership Questions
Can I make money with the free Starter Membership?
Absoultely.
As a Starter Member, you are given two free websites and a keyword research tool (with limitation). You can start to build your website and monetise from it.
However, the Starter Memberhip has its limitations such as access to only the Level 1 of OEC and 30 searches/day for the keyword research tool. The commissions you receive is only 50% of what you would get if you are a Premium Member. Also, without the essential features, the training and support, it will be much more difficult to achieve your goals.
The purpose of the Starter Membership is for those new to Wealthy Affiliate and to explore if this business platform is suitable for them.
The Premium Membership gives you the unlimited access to all the essential tools and educational resources for you to establish a good foundation and to build a successful onlne business.
If you are serious about building a successful online business for the long term, I recommend you to upgrade to the Premium Membership after you have explored the features and tools available in Wealthy Affiliate using the Starter Membership if you are convinced that this is the platform suitable for you moving forward.
What is the difference between the Online Entrepreneur Certification (OEC) and Affiliate Bootcamp (AB) program?
Wealthy Affiliate offers 2 main courses:
1. Online Entrepreneur Certification (OEC)
Focus on helping people to build a niche website and monetise from it.

It's more suitable for beginners to build their niche website in their chose area of interest/ expertise and monetise from the website as affiliate marketers.

Depending on the chosen niche, it's generally less competitive and easier to see results.
2. Affiliate Bootcamp (AB)
Focus on helping people to build a website for 'making money online'.

This is the course where it teaches people how to promote the Wealthy Affiliate's affiliate program.

Generally, it's more competitive and it may take a long time for you to see the results if you decided to pursue this path.
I recommend you start wth OEC if you are a beginner. Once you have completed the OEC, you may consider to start on the AB course.
Is the Premium Membership suitable for me?
Wealthy Affiliate was set up by its founders to help people to build a good foundation and become successful affiliate marketers. The education, support and the essential features are all there to give you a good headstart and will continue to support you as you establish yourself in your niche area.
Wealthy Affiliate Premium Membership is suitable for:
If you have passions/ interests/ specialised knowledge that you wish to continue to pursue and to establsh yourself as an expert in this specialised area.

A professional seeking to build a second income stream while still having a full-time job.

A stay-at-home mom looking to have the flexibility to work and also to take care of your family.

A retiree seeking to pick up a new skill to supplement your income in your twilight years.

A student looking to work part-time to pay for your education and expenses.

Tired of the 9-5 working hours and would like to have some freedom to work at your own time and place.

Keen to fill your spare time and to earn some extra income.

Already a successful affiliate marketer and who wish to bring your business to the next level by collaborating with other affiliate marketers in a new business venture.
Is the Premium Membership suitable for experienced affiliate marketers?
Yes, Wealthy Affiliate is suitable for beginners as well as established affiliate marketers.
As an established/ experience affiliate marketer, you can keep yourself updated with the latest development in the industry and sharpen your skills by attending the weekly live websinar to learn and ask the experts questions on the advance topic areas in affiliate marketing.
Another area which is helpful is to network with the Community of more than 1.5 million like-minded people, from beginners to expert in affiliate marketing. It's great avenue to establsih new friendship and seek opportunities for new venture and collaboration.
Are there reasons why I should not join Wealthy Affiliate?
These are some of the reasons why you should not join Wealthy Affiliate.
1. You are already an expert in affiliate marketing and do not need any additional help.
If you belong to this group, congratulations.
However, Wealthy Affiliate still has something to offer to experienced affiliate marketers such as advanced training and networking with like-minded people in the Community. You can find people of the same or higher level that yourself and probably can collaborate with them on other business ventures.
2. You expect to make tons of money within a short period of time
Some people has the misconception that going Premium will mean their website is going to make a lot of money within a short period of weeks or days but in reality this is just a dream.
You need to have a longer term view of the affiliate marketing business. If you continue to learn, put into practice of what you have learn and getting better every day and presevere, there is nothing to stop you from becoming successful like many of the successful Wealthy Affiliate members who have walked the same path as you.
3. You are in financial difficulty and not able to pay the next monthly subscription

If you are currently in financial difficulty, it's better to hold your decision and save up for the full year as you will enjoy a good discount for the yearly membership. Do make good use of what the Starter Membership is offering and start to build your online business with the two free websites on SiteRubix.
Can I downgrade from Premium to Starter Membership?
No.
Once you have upgraded to Premium Member, you will always be a Premium Member unless you create a new account. You may consider cancelling your account if your wish to discontinue your membership.
How to cancel my membership?
For Starter Member:
You do not need to take any action unless you wish to discontinue receiving the notfications.

To discontinue receiving the notification, you can unsubscribe in the account setting page.
For Premium Member:
Under Account setting > Subscription > Billing Information – cancel your billing information.

If you are using the automatic payment such as PayPal, log in to your PayPal account and cancel your WA membership payment.

After the cancellation, you will still have access to your WA account until the next billing cycle.
What happen after I cancel my membership?
Please read the following information for cancellation of membership:
Wealthy Affiliate will save your account information and you can come back later to re-subscribe.

You have 30 days to transfer the hosting of the domains to another service provider.

You have 30 days to transfer the website contents on SiteRubix to another place.

Wealthy Affiliate will disable your current website after 30 days. Please contact Wealthy Affiliate what are the procedures if you decided to come back later to re-activate your website.
Conclusion
Wealthy Affiliate is an amazing business platform that helps people to succeed in the same way as the founders. Since 2005, it continues to evolve and innovate, and a brighter day is always ahead in Wealthy Affiliate. I have learned to build my online business from scratch to make passive income online.One of my best business decision to date was to Wealthy Affiliate.
Wealthy Affiliate has the 'blueprint for success' and it has worked for me. There is no reason why it won't work for you, too. Most importantly, you must commit to invest your time and effort to learn and practice, be patience and persevere.
Please feel free to drop me a note at the Contact page should you have any questions.