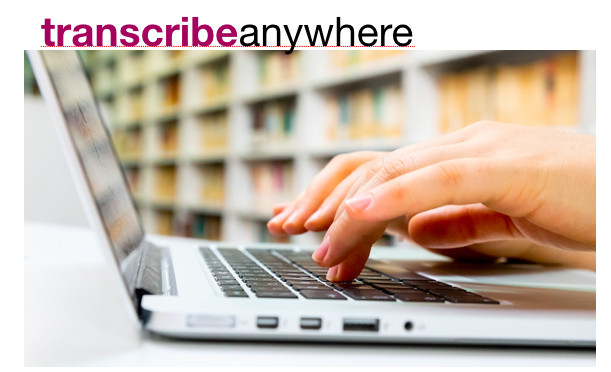 If you aspire to becoming a transcriptionist and start a business on your own or if you are a transcriptionist who want to enhance your professional skills, Transcribe Anywhere program may be the training course you are looking for.
Read on to find out whether transcription work is the best option for you before investing your time and money.
Thank you for taking time to do your research before buying into any program/product online – this is the best way to avoid scam. Before you continue, let me be transparent that I'm not associated with Transcript Anywhere in any form. I have included this review in my collection because the training courses from Transcribe Anywhere are of high quality, all-inclusive education comes with lifetime support, and it helps you to build your own successful business if you have chosen transcription work as your profession.
Transcribe Anywhere Review Summary
Product Name: Transcribe Anywhere
Product Type: Training program for aspiring transcriptionist
Founder: Janet Shaughnessy
Pricing Option: Depending on payment option, vary from $597 to $697 that comes with lifetime updates and support.
Best for: Inspiring transcriptionist or a transcriptionist who want to enhance his professional skills and to build his own business.
Summary: Transcribe Anywhere is an online training course for anyone aspires to become a transcriptionist and to build his own business or a transcriptionist who wants to enhance his professional skills. The courses are inclusive, of high quality and comes with a lifetime support which build a good foundation for career and business in professional transcribing.
Recommendation: Yes
What is transcribing?
Transcribing is the process of converting a song, an audio or video into written text. You simply listen to or watch the content and type out what's being said.
To earn decent money from transcribing work requires you to:
Being able to type accurately and fast;

Proficient in grammar, spelling and punctuation;

Good research and critical thinking skills
In addition to the skills set mentioned above, you also need the following equipment.
A good transcribing training – You need to complete a course to master the fundamentals and learn the shortcuts.

A transcription software – A good software saves you time and headaches.

A laptop – You need to ab able to transcribe whenever and whatever you want to.

A high quality headphone – A good headphone allow you to listen to audio clearly.
What's Transcribe Anywhere all about?
Transcribe Anywhere is an online course that teaches you how to make money with transcribing, find transcribing jobs online and offline, and set up your own transcribing business.
It's a high quality, in-depth and proven transcription education course created by Janet Shaughnessy, the owner of Zoom Transcription Services who has run this company for ten years offering to general, legal and medical transcriptionists. This course is also the only AAERT (American Association of Electronic Reporters and Transcribers) approved online course.
If you are a newbie looking for a legitimate way to make money with transcribing, this may be a good opportunity for you to get started with Transcribe Anywhere courses and after completion of the course, you may start working from home or offline, and even set up your own business by providing transcription services.
Who's Transcribe Anywhere created for?
Transcribe Anywhere is created for anyone who wish to pursue a career in transcribing, and also for those who want to set up his own business in transcribing. This course is good for beginners as well as experienced transcriptionist who want to further develop his skills.
This course is also suitable for freelancers, stay-at-home moms, retirees or anyone who can take on transcribing jobs working part to supplement their income or full time from home.
You can try out the Free Mini-course to see for yourself if transcribing is suitable for you before committing to the paid course.
How much can you earn as transcriptionist?
Generally, a transcriptionist's per audio hourly rate of around $15 while an advanced transcriptionist earns around $25 to $30 per audio hourly.
How much you can earn depends very much on your how good are your skills in listening, language proficiency, typing, research and critical thinking skills, among others.
What's inside Transcribe Anywhere?
Free course
Janet offers a Free Mini course which provide a good overview of the industry.

Paid courses
There are also two paid course, one on General Transcription and the other Legal Transcription – theory and practice.
A brief description of the modules for both the courses are as follows.
General Transcription: Theory and Practice
This is a comprehensive training course consists of 6 Modules that implements multimedia content with online learning tools to prepare the students to master the art of transcribing audio or video into text documents for clients of various industries.
The modules are:
Module I – Laying the foundation
Module II – Essential skills for Excellent Transcription
Module III – Time-saving Tools for Efficient Transcription
Module IV – Introduction to Practice Dictations
Module V – Final Exam and Certification of Completion
Module VI – Building Your Business
You can read the details of each of the modules here.
Legal Transcription: Theory and Practice
The course is divided into 16 modules with each module building on the skills learned and mastered in the preceding module. More than 25 audio/video practice dictation files are included.
A summary of the modules as follows.
Module 1 to 4 – Introduction into the legal transcription world and the essential tools for the job.
Module 5 to 8 – Focus on the types of laws, transcription guidelines for a court transcript and a lot of practice, mock trails and other courtroom materials.
Module 10 to 13 – Conferences and legal association meetings, time coding, resources list and final exam.
Module 14 to 16 – Building your business and final exam.
You can read the details of each of the modules here.
How much does Transcribe Anywhere cost?
The prices for the two paid courses are as follows with different pricing options.
General Transcription: Theory and Practice
$597 for lifetime access including future updates and unlimited support.

$197 for 30-days access to Module I & II with limited support.

$362 for 60-days access to Module I to IV with limited support.
Legal Transcription: Theory and Practice
$697 for lifetime access including future updates and unlimited support.

$197 for 30-days access to Module 1 to 4 with limited support.

$497 for 60-days access to Module 1 to 9 with limited support.
Both of the above courses are designed to take you from newbie to professional in 4 to 6 months. It's not a course that you can complete over the weekend but will take a few months at moderate pace.
What I like about Transcribe Anywhere
#1 – In-depth training and practice
With the comprehensive training modules, a newbie can acquire the competency to become professional transcriptionist within a few months.
The course required the students to invest time and effort to prepare for the certification exam ensures that the students of this course will be of high-caliber transcriptionists.
#2 – Online Training
Allows you to learn at your own pace. The fact that you can access the modules from everywhere at anytime offer the convenience and flexibility.
#3 – Teach you to build your business
In addition to becoming a proficient transcriptionist, the course also help you to set up your own business and shows you how to market your services. The course has included how to do SEO and developing a business plan.
#4 – Flexible Pricing Options
With the different pricing options available, it makes the courses more affordable for those with budget constraints.
What I don't like about Transcribe Anywhere
#1 – Transcription may not be for everyone
Not everyone has the aptitude and skills required to be a transcriptionist and will consider transcribing as a career.
#2 – Transcription work does not pay great
Although transcription work gives you the option of being able to work anywhere is attractive, the remuneration may not be great and your income is limited by the number of hours you can work.
#3 – Transcription work may eventually taken over by machine
In the not so distance future, technology that powers devices such as Google Assistant or Amazon Alexis may take over human for the transcription work where the machines are able to perform the transcription work at least on par or better than a transcriptionist at a much lower cost.
Transcribe Anywhere Support
Janet offers great support with her Free Mini course to jump start your transcription career. You will be able to get 1-for-1 email support from her. If you buy the paid courses, you will get access to her Facebook group where you will also get support from her and other members of the group.
Getting the right support is very important especially for someone who has no experience and has no idea of how transcription works but want to learn and set up a business around this profession.
Transcribe Anywhere alternatives
There are other alternatives to Transcribe Anywhere.
1. Udemy training Transcription Skills – Learn Beginning to Advanced Skills is another training course you can consider.
2. Udemy training Master the Expander: The #1 Tool for Transcription is another online training program.
The training may not so comprehensive as compared to Transcribe Anywhere but it's good to explore other options to learn to become a proficient and competent transcriptionist.
Final Verdict of Transcribe Anywhere
Transcribe Anywhere is a legitimate and proven effective training program for those aspire to become a part or full-time transcriptionist. This course also will teach you how to set up your own business offering transcription services.
The paid courses are comprehensive covering both theory and practice where students can develop their core competencies and build a solid foundation for their future transcribing business.
The Free Mini course allows you to explore and decide if transcribing is right for you.
The paid online courses are of high quality with in-depth coverage of the topics and you can learn at your own pace. The different pricing options provide the flexibility for you to decide on the plan that fit into your budget.
Final Recommendation: Yes to newbie to acquire the skills to become a proficient transcriptionist and for experienced transcriptionists to further develop their skills.
Is there a better way to earn money online?
There is no doubt you can learn a ton from Transcribe Anywhere courses. It's a legitimate way to pursue a career and even as a stepping stone to set up your own transcribing business.
However, there are some issues I see with the transcribing business.
A time-for-dollar trap (active income) – You will be paid only for the hours you put in and your business does not provide any passive income (get paid with minimum effort).

Transcription being replaced by evolving technology – The advancement in technology such as the voice recognition technology may, in the not so distance future, take away a significant part of the work in the transcribing industry and getting transcribing work may become very competitive with diminishing monetary return for the work perform by a transcriptionist.
What's the better way to earn money online?
If you are passionate about, has interests or possess some specialised knowledge in certain topics, this affiliate marketing model is a great opportunity for you to unleash your potential by pursuing and further develop your passions into a thriving business, to create passive income and may even transform your life.
Affiliate Marketing is basically 'getting paid for recommending a product or service to other people'.
By no means setting up an online affiliate marketing business is easier than transcribing business. In fact, starting any online business requires commitment, tons of hard work and perseverance on your part. However, given the right training and a good business support platform, you can take advantage of what the internet has to offer to leverage your efforts and get paid multiple times for doing the work once.
Do check out my 'Starting an Online Business Guide' which is available to you for free to explore the opportunities available in online affiliate marketing business.