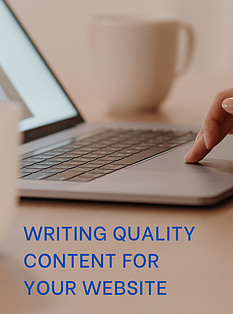 Writing quality content for your website is very important because the content is the backbone of your website. It keeps your visitors on the site and makes them want to return.
The quality of your content is also a critical factor in determining your website's success. A successful content strategy can help you increase traffic and conversions, while a low-quality one will only hinder you. This content strategy has to be well thought out and planned thoroughly. It should include keyword research, topic research, creating an outline for each article or blog post, structuring it correctly, writing it engagingly, and publishing it on time.
You must give your readers valuable, intriguing, interesting, and unique information to create effective SEO-friendly content. This article will cover what makes this content outstanding and how to ensure that your writing is on track. By prioritising the right things, you can create high-ranking, high-quality content that your users will like reading.
Unlike traditional media, people use websites differently, skimming instead of reading. They will read only approximately 20% of the words on an average page.
How can you make it simple for visitors to understand your website?
Clearly define the purpose of writing
The single most important thing for writing any content is to make sure you know the purpose of the copy. Knowing your end goal from the beginning will help you write better content and craft more convincing Call-To-Action (CTA) statements.
The objective of the content is to help achieve the business's goals. These are some of the questions that you should be asking:
Is it to sell a product/service or provide information?

Is it aimed at attracting new clients and achieving lead generation?

Is it focused on building traffic to increase your advertising revenue?

Is it to attract subscribers to build a community?
Understand your target audience
The more you know about your prospective customers, the easier it will be to find a way to win their interest.
To write engaging copy that will hook your customers, it's essential to get into their mindset:
What type of people visits your website?

What kinds of problems do they want to solve?

How would they search for the content?
If you learn to write your web content simply and understandably, and "talk" at the level of your visitor's questions and topics, you will start building trust with them. If you can answer their questions or solve their problems, they may become a faithful customers who'll tell other people about your offer.
Use keywords
Make use of words that are frequently utilised to describe your subject. Try to limit your use of proprietary terminologies and acronyms. A keyword research tool can help to accomplish this objective.
Use the right Language and concise words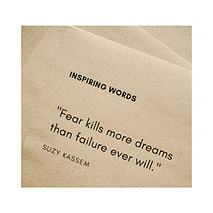 The language you choose to use on your website significantly impacts how people perceive your brand. It is essential to use appropriate words and phrases that are not too difficult for the reader to understand.
The right words can make or break a website's content. They can be the difference between an informative article that readers will enjoy reading and one that they will find boring.
Understand your competitors
To be successful in your business, it's a good idea to learn about your competitors and what they are up to.
Research is an invaluable tool. It provides a frame of reference for what other companies in the industry are experiencing and allows you to develop a better strategic plan.
The simplest way is to search for a similar product, service, or topic on Google and other search engines. Discover which sites are ranking high and what they're doing to achieve their success.
What's the primary product or service they offer?

What types of content do they display on their websites – information, success stories, statistics etc.,

What's their target audience?
Engage your readers from the start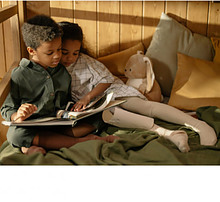 With the explosion of information on the web, you may only have 15 seconds to capture your readers' attention. Your challenge is to get your readers to stay on your site.
You may start with some interesting data, a captivating story, or a thought-provoking question. Your next task is to continue to engage in reading your content further.
'Talk' to your readers as you would as a friend
Create a connection with your readers by using techniques like these:
Use active (rather than passive) voice: Using active voice will create a concise, reader-friendly and more personal way. It's also more direct and engaging.

Example: Instead of 'Our comprehensive services can be ordered online', use 'You can order our comprehensive services online'.

Directly address: Use 'You' to directly address your reader.

Example: Use 'I' for individual voice and 'we' from a company's point of view.
Write in simple, short sentences
Effective web material should include qualities that make it accessible and simple to read.
If you have any concerns about the calibre of your texts, you can use an online readability service like Grammarly to evaluate your texts for grammar, spelling, and sentence flow.
A text's word and sentence lengths are critical factors in the most widely used tools. A score or educational level then determines your text's readability. Is your writing simple enough for readers in the seventh or eighth grade?
Use the Flesch-Kincaid-Grade Level to find out the readability of your work.
Write in layman's term and avoid jargon
Keep your writing simple and concise, according to research from The Literacy Project. Your readers may comprehend you better and retain more information if you write in plain language.
Make certain to:
Use brief sentences: They make understanding what you are saying easier.

Adverbs and adjectives: Should only be used sparingly to maintain conciseness.

Avoid using technical language: Not all readers are specialists; instead, use simpler terms and include hyperlinks to other articles that provide additional background knowledge.

Give examples: This helps readers understand your messages more clearly.
Use 'inverted pyramid' style of writing
Web users have limited attention spans. They'll decide quickly if your site contains the information they need. Create your material in a pyramid or inverted cone shape that's upside down. The page's headings feature the most important messages. Drill down gradually to the more detailed supporting information after that.
Do also consider the following:
Use bulleted or numerical lists in place of paragraphs: Create tabbed sections of content rather than a single long page of text.

Include "white space" at all times: On your website, this is the white space that encircles paragraphs, photos, and other content. Although it would appear just in space, it's a web designer's best friend. Text with a comfortable amount of white space around it is more readable.

Use sub-headers: Content should be divided into parts with illustrative sub-headers.
Make your text skim-friendly
In addition to placing the most crucial details at the front, ensure the material is easy to skim. Most website visitors will scan the page to find the exact information they're seeking; if they can't quickly find it, they'll go on.
You don't think so? The next time you access a new website, try paying close attention. Have you read the entire sentence from beginning to end? Or are you frantically scanning the room for the data you need?
Use headers and sub-headers to organise
Headings help the reader know where they are in a document and help the writer organise their thoughts. The best way to use headings is to have one for each section of content, including the introduction and conclusion sections. Headers should be clear and concise so visitors can figure out what they're reading without having to read every word.
Readers find lengthy, dense chunks of text frightening. A few concise paragraphs are superior to one long one.
Make your layout easy to navigate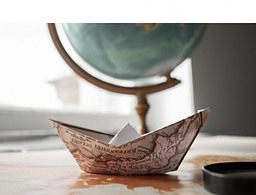 Remember that there are many different ways for viewers to access web content. It might be done through a social media post that someone else has published, links to other websites, an email marketing campaign, or the search engine results page.
The audience for your message may be unfamiliar with your company. They will appreciate it if you present your company's services and include relevant links for more information in your text.
Establishing a relationship between your brand and visitors is a good idea, so prominently promote links to your social media profiles. They can quit the website but continue following you on social media and return.
Avoid spelling, grammar and punctuation errors
It should go without saying that the content on any platform should be devoid of spelling, grammatical, and punctuation problems. Sloppy blunders can turn off a large number of potential clients.
Use appropriate visual elements
According to research, the majority of the human brain is visual. In general, humans digest visual data much more quickly than text.
An easy-to-read chart or graph can clarify a complex subject much better than words alone. If you're not a graphic designer by profession, many effective methods exist to create images on your website with excellent tools such as Canva.
Images can also break up the text on your page, making it easier to read. We recommend using at least one picture on each page of your website.
Use the proper case, highlight only when it's necessary
An uppercase is more challenging to read than a lowercase sentence. If you want to draw attention to anything important, use bold occasionally.
Use consistent colour and style for links
Links ought to have a consistent colour scheme and design. A link's colour should not be altered to make it stand out. Nothing should be highlighted since it can be mistaken for a link.
Encourage your readers to act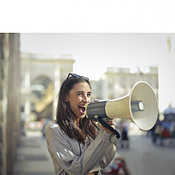 At the beginning of this article, we mentioned the importance of knowing the purpose of writing. Here is where we craft the Call-To-Action (CTA) statements.
Your website's copy should ideally inspire some sort of action. You might want your site visitors to take action, such as buying something, signing up for your blog or mailing list, or engaging in other actions.
Incorporating clear call-to-action words such as 'sign up', 'subscribe', 'learn more', etc., helps to initiate the desired activities.
We hope the above information is helpful to you. Please share it with your friends if you like it. If you have any questions, please leave your comments below.