How to turn your passions into a business? Read on to find out more..
If you look around, you may discover that many successful businesses today such as Microsoft and Walt Disney were born out of passion of its founder.
Passion is defined as a strong feeling of enthusiasm or excitement for something or about doing something.
If you have a purpose (for example, to start an online business) this passion will become the strong desire that gives you boundless energy, focus and the willpower to overcome even the most daunting obstacles. When you take steps to define your passion with a purpose, your passion will be your key to creativity, persistence and performance – the fire that lights your journey towards achieving your goals.
"Passion is energy. Feel the power that comes from focusing on what excites you'' – Oprah Winfrey
I believe everyone of us has passions. Our purpose here on earth is to discover our passions and turn them to our advantage to find fulfillment and joy in our lives.
While many of us do not believe that their passions can be turned into a business, the truth is, it takes only a few steps:
Identify your passion and decide on your niche;

Dream big but start small;

Get the relevant education and training;

Develop a plan and strategy;

Start building your niche website;

Seek guidance and support to overcome obstacles and reach your goals.
The steps are simple but the implementation requires commitment, perseverance and hard work.
In this article, I will share with you each of the step above to turn your passion into a thriving online business in affiliate marketing. In the process, you gain fulfillment and satisfaction along with monetary rewards, and may even transform your life!
Why it's important to pursue your passion?
We will have a more positive outlook if pursue our passion in our daily lives and this translate into higher energy level and greater confidence. We're not merely going through the motions but actively taking positive steps to create the success that we want.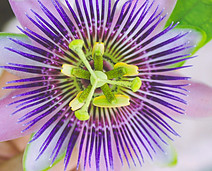 Passion is the source of energy that fuels our success in life and in whatever we do. Your passion is the key to your creativity, persistence and performance. At the same time, we must also recognise that passion alone will not bring you success. However, if your passion can be backed by a purpose with hard work, persistence and perseverance, your achievements will only be limited by your imagination.
Passion generally comes before a purpose. Passion gets you started and a purpose is what keeps you going, especially in time of challenges and disappointment. When you are working on a task you are passionate about, you'll be able to focus and get things done on time because those tasks will not feel like a burden to you.
Starting a business requires a lot of patience and effort – it does not happen overnight. Just don't overlook this critical ingredient called "passion". The more passionate you are, the easier it's for you to get started and turn your project into a viable business venture.
How to identify your passions?
Let's get started by firstly identifying our passions by using the following as a guide.
Make a list of all the things that you love to do since childhood time.

Take inventory of your achievements – things that you did well, gained recognition at.

Acknowledge your talents and gifts – write them down and revisit them.

Explore your interests.

Volunteer your time and talent to activities that appeal to you.

Network with like-minded people.

Think of the problems that bother you and find a solution to solve them.
Your passion can be any activities that you enjoy or something that you do well and can perform easily. Some examples of passions are volunteering, creative arts, gaming, travel, making music, poems, writing, gardening etc.,
Once you have identified your passion(s), the next thing is to decide on the type business venture and get started.
In this article, I will use affiliate marketing because it's one of the simplest model where you can build a profitable business with no prior experience. In its simplest term, affiliate marketing is the promotion of other's products or services to earn commissions.
Access here the Learn Affiliate Marketing for Beginners: A step-by-step Guide.
Steps in building your online business in affiliate marketing:
Step 1: Decide on your niche
After you have identify your passion, the next thing is to decide on your niche.
A niche is a position of interest that that allows you to thrive in a particular environment. In affiliate marketing terminology, a niche refers to a narrow or specific topic within a significant industry
As an example, if your hobby and passion is in photography, then you may consider the Hobby industry. Some possible niches could be photography for children and pets, indoor portrait photography or travel photography.
Spend some time to research on the internet to understand and get a better picture of the industry that you wish to embark on, and the niches that are available in this industry. Some considerations include the market demand and availability of affiliate products on various marketing platforms, availability of clear business model that you can emulate, forums and discussion groups on social media that you can derive traffic (visitors) from etc.,
Step 2: Dream big but start small
Most people go through life with only small thoughts, small goals and small ambitions. Not surprisingly, they achieved little because the size of their success was limited by the size of their thinking and their dreams. Start by thinking bigger and you can start achieving larger goals.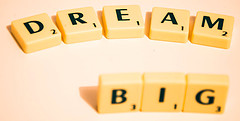 I encourage you to think big but start with a small investment of your money and time. It's important that you monitor and manage the amount of money invested into your business when you first started as it's unlikely that you have income from your business at this stage.
Look for a business platform that provide the essential supports such as training, technical support, website building, web hosting and research tool for you to get started at a cost that you can afford.
Step 3: Education and Training
Education and training relevant to your business is one of the most important consideration before you decide on the business platform to use especially for beginners. Preferably, the training programs are structured, step-by-step that can guide you to get started. As you go thru the training, you build your experience from the knowledge gained previously and move on to the next level.
It's also important that the training and educational programs available allows you to continuously learn on a weekly or monthly basis at your own pace and keep you up-to-date of the development in the industry. As you work on your business, continue to learn as much about your industry and your business.
Set lifelong learning as one of your goals and get better every day.
Step 4: Plan your work and work your plan
You need a plan to keep your focus on two important areas: Time and strategy.
Start with a good planning to save you time and frustrations during implementation. You need to manage your time well to work on the most important tasks and adopt the right strategy to keep you on track to achieve the results you want.
The strategy I recommend for affiliate marketing is the 'content creation' strategy where you publish relevant and quality contents at regular intervals to educate and engage your readers. In the process, you build trust and they will be more likely to accept your recommendations on the products or services you promote.
Plan your work, work your plan and take action every single day towards achieving your goals.
Step 5: Building your niche website (research affiliate products, drive traffic and making sales)
Building your niche website will turn your niche ideas into a tangible business and your website will be one of your most valuable assets moving forward.
Nowadays, you can build your website without knowledge of coding or programming. There are lots of information freely available on Google to guide you to do almost everything you need.
Other important aspects in building your online business in affiliate marketing include niche research of affiliate products and to drive traffic (visitors) to your website which you will learn as you work on your business.
Step 6: Seek guidance and network with like-minded people
As in any other business ventures or learning a new skill, you will hit some 'roadblocks' along the way. This is the time when you need some guidance and support to help you overcome the obstacles and move forward. Don't be afraid to ask and seek help when you encounter problems. Guidance from someone who is more experience is the fastest way to learn and save you a lot of time and frustrations.
If your business platform has an active community of like-minded people, it can be a valuable resource that you can tap on for information and support – members supporting other members.
Step 7: Achieving success and helping others to succeed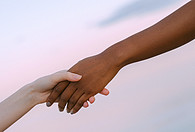 After you have achieved success, it's the time for you to help others. By helping others, you benefit from information sharing, further establishing your authority in your niche area and open up opportunities for collaboration in business ventures with other members – it's always a win-win.
Recap of the steps to convert your passion into a profitable online business in affiliate marketing:
Passion is the source of energy that fuels our success in life.

Passion will get you started and your purpose will keep you on track towards achieving your goals.

Identify your passion and decide on your niche.

Dream big but start small.

Get the relevant education and learn everything about your business.

Plan your work and work your plan.

Build your niche website.

Seek guidance and support.

Achieving success and helping others to succeed.
What do you need to get started?
You need a business platform that provides you with the essential features and support to build a solid foundation for your online business. These are some of the essential features:
Education – step-by-step training to get you started (especially for beginners) and to equip you with up-to-date training for you to stay current and bring your business to the next level;
Website builder and web hosting – to build and support your website (your most valuable asset);
Keyword research tool – to facilitate the 'content creation' strategy, and to support market and competition research;
Expert support – ongoing expert coaching and technical support 24/7;
Community support & networking – an active community of members for networking and support.
I was so relieved and excited when I came across this platform known as Wealthy Affiliate when I just started back in 2018. Besides providing me with all the essential features mentioned above, it allowed me to get started for free with the Starter Membership at no risk and no cost.
Wealthy Affiliate is an all-inclusive business platform that equips you with the essential tools and support for your online business. This program was founded in 2005 by two online entrepreneurs who wanted to help others to replicate their success in affiliate marketing. Since then, it continues to innovate and evolve at a pace faster than the industry to serve its 1.5 million members and this number continues to grow every day.
You can find out more information about this business platform at The Wealthy Affiliate Review.
One of the most attractive features of this program is that its Starter Membership (free) gives you the opportunity to explore all the features available before deciding if this business platform is suitable for you – all at no cost and no expiry date for the membership. This Starter Membership comes with the basic Level 1 Training (10 lessons of structured, step-by-step training) to get you educated and start building your website from day one with two free websites on their SiteRubix platform.
I attended the structured training program right after joining as a Starter Member to start building my online business and decided to sign up for the paid (Premium Membership) within one week as I was convinced the value I can derive was much more than what I paid for. I never look back since.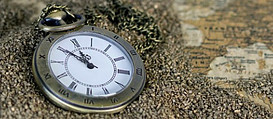 "Life is short. If there was ever a moment to follow your passion and do something that matters to you, that moment is now" – anonymous
I have some information here to share with you on Starting an Online Business Guide.
I look forward to welcoming you to this Wealthy Affiliate family and am more than happy to accompany you as a friend on your online business journey.